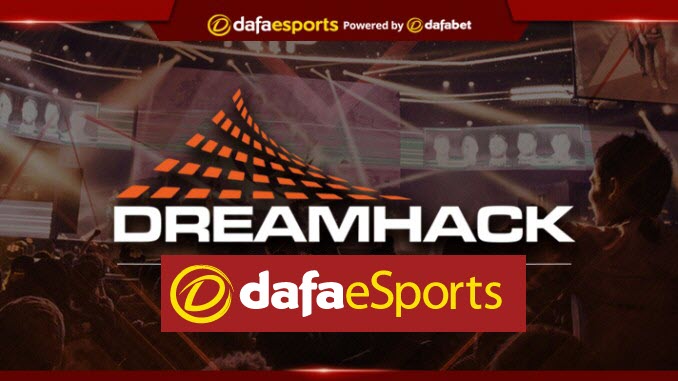 Group A at DreamHack Masters Stockholm 2018 is headlined by the Danish pairing of Astralis and North as teams start to get back into the thick of Counter Strike: Global Offensive (CS:GO) action following the player break.
Astralis the team to beat
Astralis have been a force all year long, with their astonishing consistency at the highest level continuing to impress. Astralis play a co-ordinated and well-rooted form of Counter Strike, with superb attention to detail in the way that they use smokes and flashes in particular.
Supplementing the system put in place is a depth of talent, with each player having their role in the team. The addition of Magisk helped catapult Astralis to the top, with his consistency in place of Kjaerbye being just what the doctor ordered.
This is the first event for Astralis following the player break, with every team gunning to learn from them and take them down. How Astralis adapt after their first break in quite some time is something to track, as they look to maintain their form ahead of the forthcoming Major.
North add niko
North enter with a new player in the mix – niko, on loan from Heroic, replacing the void left by the benching of mertz.
The last large event North played in saw them come away victorious from Dreamhack Open Valencia, with mixwell standing in. North had come out and said that they were looking into the possibility of joining the likes of FaZe and mousesports in making an international line-up before the eventual agreement to acquire niko on loan. This is not the famed NiKo from FaZe Clan but niko is a solid player joining from a decent Heroic squad.
North come in as a relative unknown, given they appear to now be lacking a dedicated AWPer (sniper) which could hurt them on a counter-terrorist (CT) side that already had issues. North are one of the teams with the most to prove at this event, with a chance to have some early success with their new line-up.
TyLoo will look to upset
One team who continue to fly under radar is TyLoo. In the final event before the player break, TyLoo were able to claim 2nd place at IEM Shanghai, falling to NRG.
Only recently having Mo return from injury, TyLoo have been using their patented aggression to run over squads and the time off will have given them more time to practise with Mo.
BnTeT is the heart and soul of this team, being one of the few dominant in-game leaders in terms of both quality tactics and pulling his weight with kills.
TyLoo are a bit one-dimensional at times, but their talent is fairly deep and consistent. This is an intriguing test for the team as they look to further establish themselves as a contender.
Grayhound underdogs
The final team in Group A is Grayhound, an Australian side best known for their 9th-12th-place finish at IEM Sydney that saw them upset SK Gaming and claim a map off FaZe Clan.
Grayhound will be using a stand-in at this event, having FejtZ step in for erkaSt due to a visa issue. Grayhound are a complete wildcard given erkaSt is the in-game leader, meaning someone else will need to claim that mantle for this event. In all likelihood this will lead to a looser style of calling from Grayhound, as they look to stick to the basics.
FejtZ is coming off a solid showing at IEM Shanghai, performing well as a stand-in for his former team, HellRaisers. In short, Grayhound have nothing to lose and all to gain.
Conclusion
Until dethroned, Astralis remain the best team in the world – they are 2.360 favourites with Dafabet to win the tournament – and North will have a challenge on their hands to play to a high-enough level to see them off.
That said, with two teams from the group moving on to the quarter-finals, North's priority will be avoiding an upset and qualifying ahead of the rest.
The odds suggest they will – North are 5.570 second favourites in the group betting with Astralis hot favourites to finish top at 1.294. TyLoo are 11.140 shots with Grayhound big outsiders at 23.290.
North can be backed at 15.130 to win the competition.
The group matches begin on Wednesday (August 29) with the event final taking place on September 2.