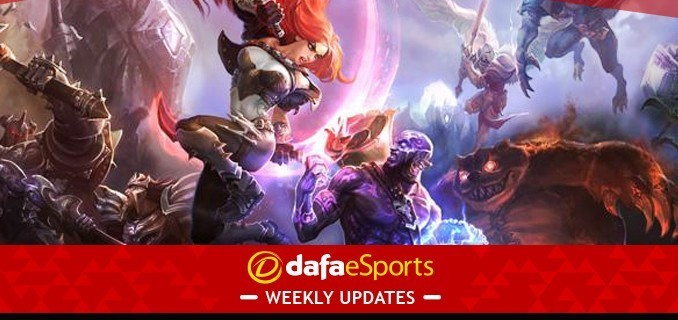 After narrowly securing the number one seed from Group B, the LPL's Royal Never Give Up face off against the suddenly confident and ever unique G2 Esports.
RNG entered Worlds as one the teams with the highest expectations given their form in both international and domestic matches throughout the year. During 2018, RNG have established themselves as one of the best teams in the world, with Bottom-laner Uzi finally able to claim a trophy in back-to-back Split victories.
RNG had a surprisingly difficult latter half of the Group Stage, with both Team Vitality and Cloud9 pulling off upset victories over them before RNG bounced back in the tie-breaker to defeat Cloud9 and claim first place.
RNG are still a dominant squad, with overwhelming talent complemented by their team fight prowess. Entering the best-of-five stage, RNG will be more able to utilise their six-man roster, having both Karsa and Mlxg for the Jungle position.
Karsa is the more stable of the two options, bringing his incredible consistency from his time with the LMS' Flash Wolves. However, Mlxg's aggression is a completely different dimension that RNG can utilise in an attempt to keep G2 unstable.
Uzi remains key
The core of this team remains Uzi, a player universally considered one of the top two players in the world, with only some still holding SKT's Faker in higher regard.
Uzi is an absolute monster, with his mechanical brilliance being unrivalled, even at the World Championships.
Predominately known for his Kai'Sa play and ability to stay alive during hectic team fights, Uzi is the ultimate X-factor in any match he participates in.
However, RNG have previously faltered when completely indexing in Uzi, as showcased by their loss to Cloud9 where they picked four tanks alongside their star man.
RNG will need to show more diversity if they are to advance to the semi-finals, with eyes on the likes of Xiaohu to perform well.
G2 inconsistent
G2 Esports had an up-and-down showing in Group A, eventually emerging victorious in a tie-breaker with Flash Wolves to claim second spot.
Heavily focused on their ability to 1-3-1 and split their opponents across the map, G2 Esports have stuck to their guns and gone all-in on strategies that suit their line-up.
With Wunder being one of their standout performers in the Top lane, particularly on carry champions such as Urgot, Aatrox and Camille, this appears to be a side of the map G2 Esports will look to exploit.
The most interesting selections for G2 Esports come from their Bottom-laner Hjarnan, who has continued to thrive on more mage-style champions, especially his Heimerdinger, a champion rarely seen in competition.
Hjarnan has maintained a 100% win rate on Heimer, with a likelihood he will draw a ban on it every game from RNG. This hopefully will free up more power picks for the likes of Perkz and Wadid, with engage Supports in particular being a premium thus far at the World Championships.
Jankos must step up
The ebbs and flows of G2 Esports have been directly correlated to the play of Jungler Jankos, a player who has struggled with consistency issues at Worlds. Previously known as the 'First Blood King' for his ability to seemingly always get the first kill with early aggression, Jankos has fallen into an awkward spot, with vastly different performances from match to match.
Furthermore having to prepare against two completely different Junglers in Mlxg and Karsa makes the task ever more difficult for Jankos. However, if he is able to find a stable level, G2 Esports have a shot to take down the LPL titans.
RNG would seem the most likely to move on to play the winner of kt Rolster and IG, but what's likely has never really mattered when it comes to this Chinese team.
Expect the unexpected is the best rule when it comes to this talented squad that has never really lived up to the lofty expectations others have placed on them.