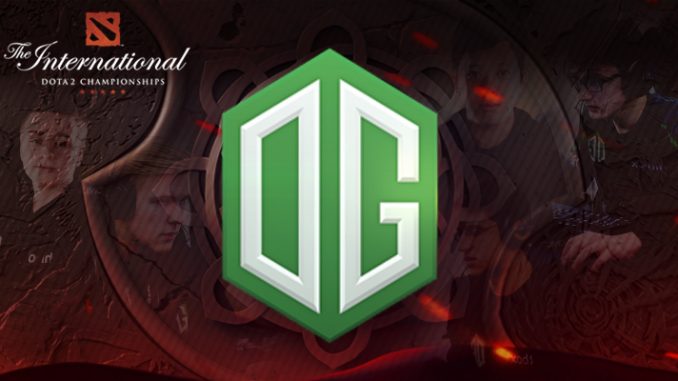 TI 6 Team Preview: OG
OG made their mark on the Dota 2 scene by winning the Frankfurt Major last year. They went on to win DreamLeague Season 4 a week later to prove they were not just a one trick pony. This year didn't start well for the team, but ever since finishing 7-8th in The Shanghai Major in March, they have improved, winning DreamLeague Season 5, The Manila Major and ESL One Frankfurt over the Spring. This earned them a deserved invitation to TI 6.
Their roster hasn't changed in all this time and was formed by veteran former Fnatic teammates Johan "N0tail" Sundstein and Tal "Fly" Aizik, who despite being experienced players, hadn't had the chance to be part of an elite team. Like the duo, David "MoonMeander" Tan has also played on the TI stage before, but for Andreas "Cr1t-" Franck Nielsen and Amer "Miracle-" Barqawi this will be the first time at Dota's main event.
Roster:
Amer "Miracle-" Barqawi – position 1/2
Johan "N0tail" Sundstein – position 1/2
David "MoonMeander" Tan – position 3
Andreas "Cr1t-" Franck Nielsen – position 4
Tal "Fly" Aizik (c) – position 5
2016 achievements:
DreamLeague Season 5 – 1st
The Manila Major – 1st
ESL One Frankfurt – 1st
The Summit 5 – 2nd
EPICENTER – 3rd
MarsTV Dota 2 League Winter 2015 – 3rd
Current form:
July win rate – 60.00% (3 wins, 2 losses)
Top 4 most picked heroes this month:
| | | |
| --- | --- | --- |
| Hero | Picks | Win % |
| Io | 5 | 40.00% |
| Tinker | 4 | 75.00% |
| Beastmaster | 4 |  50.00% |
| Juggernaut | 4 |  25.00% |
Top 6 most banned heroes this month:
| | | |
| --- | --- | --- |
| Hero | Bans | Win % |
| Batrider | 7 | 57.14% |
| Mirana | 7 | 57.14% |
| Oracle | 5 | 40.00% |
| Dark Seer | 3 | 66.67% |
| Drow Ranger | 3 | 33.33% |
| Beastmaster | 3 | 33.33% |
OG are a team that have changed both their playstyle and their team roles over the last couple of months. They used to depend a lot on Miracle-'s plays, but in recent times, the Cr1t- and Fly Support duo have started to have greater impact. Miracle- and N0tail also swap positions 1 and 2 frequently.
They won the Frankfurt Major with the help of defensive sustainable Supports such as Dazzle and Winter Wyvern, while in Shanghai they started using more ganking Supports. Cr1t-'s roaming Earth Spirit was one of the key factors that helped them gain early advantage through well-timed ganks and this eventually enabled them to secure victories. The other Support player, captain Fly, was the key man at ESL One Frankfurt with his Phoenix play.
Miracle- is rightly considered one of the world's best players right now as he is always consistent in his high performance. As well as his good mechanical skills, decision making and understanding of the game, he has a wide hero pool. He is often relied upon to make the plays for his team (recently Tinker has been favoured), while on other occasions he assumes the main farming roles, often as Juggernaut.
OG have a wide hero pool and their picks at The Summit 5 were based on this. However, they had a largely experimental flavour, with picks such as Keeper of the Light, Legion Commander and Outworld Destroyer. This experimentation didn't hamper their progress though as they still performed very impressively, finishing second without sweating too much.
OG enter TI6 in very good form. The team is easily one of the most impressive on the international stage and with two Majors under their belt already, OG are deservedly one of the favourites to win this event.