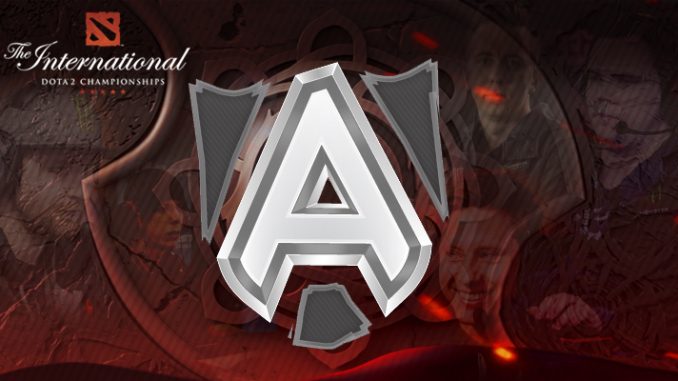 TI 6 Team Preview: Alliance
Alliance is an all-Swedish Dota 2 team and have one of the richest histories in the relatively short existence of the eSport. Alongside Na'Vi, Alliance are one of the two teams best-known for Dota 2's El Clasico clash. They reached their pinnacle in 2013 after dominating TI 3, dropping just one game before winning the Grand Final 3-2 in Hollywood fashion over Na'Vi.
Decline followed soon after though and some key members left the team the following year. s4 and EGM departed for pastures new, while AdmiralBulldog took a break from competitive action. The team kept afloat during this period though and did not disband. Last December, the key members were reunited when EGM returned, with s4 having rejoined in the August and AdmiralBulldog back playing again. This meant the classic Alliance line-up returned to the scene.
Roster:
Jonathan "Loda" Berg – position 1
Gustav "s4" Magnusson (c) – position 2
Henrik "AdmiralBulldog" Ahnberg – position 3
Joakim "Akke" Akterhall – position 4/5
Jerry "EGM" Lundkvist – position 4/5
2016 achievements:
StarLadder i-League StarSeries Season 1 – 1st
Captains Draft 3.0 – 3rd
Global Grand Masters – 3rd
ESL One Frankfurt 2016 – 5-6th
Current form:
50% win rate (July) – 2 wins, 0 draws, 2 losses
Most picked heroes this month:
| | | |
| --- | --- | --- |
| Hero | Picks | Win % |
| Batrider | 4 | 00.00% |
| Dazzle | 3 | 66.67% |
| Ursa | 2 | 100.00% |
Most banned heroes this month:
| | | |
| --- | --- | --- |
| Hero | Bans | Win % |
| Batrider | 4 | 100.00% |
| Huskar | 3 | 50.00% |
| Faceless Void | 2 | 00.00% |
Alliance showed strong form shortly after their reunion when they won their only first place this season at the StarLadder i-League StarSeries Season 1 in January, beating a strong EG side 2-0 in the Finals.
This provided a beacon of light but the team haven't been able to replicate their previous successes and have been struggling to get back among the Dota 2 elite. Alliance have been present in most of the major events this year, including both Majors, and while they have rarely disappointed, they haven't really impressed either, with very average finishes.
Even though s4 is now the team's drafter, Loda still gets his picks. Traditionally known as a late game team, Alliance have been trying to become more competitive in the early stages of the game by picking early game carries such as Ursa and Juggernaut. Alliance were also one of the first teams to recognize Terrorblade's early pushing potential in the current meta. The team also favours some less popular heroes such as Centaur and Phantom Assassin.
Nevertheless, Alliance still like to use split pushing as a means for victory, and this is one of their trademarks. Although AdmiralBulldog's famous Lone Druid is not used as often as it has been in the past, his other alter ego, the Nature's Prophet, is still a viable choice alongside some unconventional offlane picks such as the Broodmother.
Given their performances over the last couple of months, it is safe to say that expectations for The International are not too high but having won the event three years ago, they have the experience to succeed too. Rule them out at your peril.