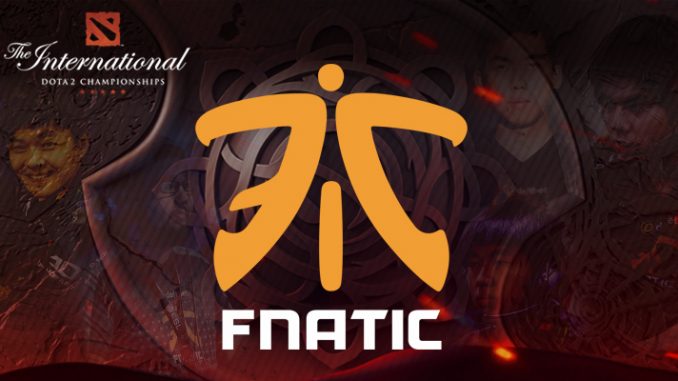 At the dawn of the group stages of The International 6 we chatted with Fnatic MidOne about the event and asked him for his expectations.
Hi MidOne, thanks for taking the time. You've been in the US for several weeks now. How has your time here been so far, outside of tournaments?
Everything is fine here, we've been focusing on practicing and scrimming mainly so there hasn't been much time to go out for a walk or other activities.
I should congratulate you on getting 3rd in SI League, the team showed improvement and finished higher than you did in The Summit 5. Is that the bootcamp doing its work?
The bootcamp certainly helped us during SL League. You have to keep in mind, however, that SL League had no current tier 1 teams. With the absence of OG, Wings, Newbee and Liquid, the playing field looked a lot different.
Na'Vi, seem to have your number as you haven't been able to win a series against them recently. How much of a problem is the team for Fnatic and why?
The problem with Na'Vi is that they have been using the same strategy against us over and over, mainly Sandking and Shadow Priest in the offlane or Sandking + Chen. Between the different series we have played we didn't fix the problem because we didn't discuss possible counters in depth. That's why Na'Vi was able to beat us again even though we knew what they were going to pick.
Moving on to The International, would you rather face them in groups or later on in the tournament? (Editor's note: Between the interview and publication groups were drawn, placing Fnatic and Na'Vi in different groups)
Right now, I'd rather face them in groups because we are a lot better prepared against their Sandking strat, meaning that we have the solution to our biggest problem with Na'Vi.
TI is getting real close now, is the team's form where you want it to be?
Not just yet, recent changes forced us to adjust more but we are confident we'll get there in time.
The International will be played on patch 6.88b. How do you feel about the current Dota meta?
I'm still hoping that IceFrog nerfs Alchemist :).
Did not getting an invite impact your and the team's motivation going into the tournament? Do you feel like you have something to prove?
I guess that us securing a spot in TI after all is proof enough.
Mushi said in a previous interview that he wanted to make it to the top 3 in SI League and TI6. You've succeeded in the first one, is third a realistic goal for TI?
If we are able to fix all our current problems then it's definitely a realistic goal.
Out of all the participating teams, who do you think shows the most promise to win it all and why? (Excluding Fnatic of course.)
Wings Gaming I think. They are very hardworking even though they already won a tournament. Of course, there is also OG who has a good chance as well as the other tier 1 teams.
The tournament now has the biggest prizepool in esports history, does that affect the pressure you and the team are under?
The prizepool doesn't really add any pressure because I never care about it when playing. I often don't even know how much I get during a tournament because I just want to enjoy playing in it. I'm not sure about the rest of the team but I think they are the same, so it doesn't really add extra pressure to be playing for such an amount of money.
Make sure to follow us on Facebook and Twitter for more exclusive interviews!