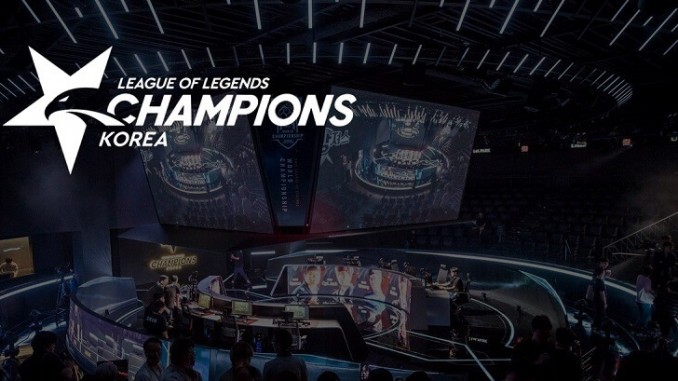 The rise of young players and the fall of the old give a simple definition of how the2019 season of the League of Legends Champions Korea went. The season has been described as the most balanced season by the players.
The season ended when T1 players and staff gathered to hoist the LCK trophy with smiles on their faces with a crowd cheering them on to celebrate their win in the season's playoffs in August.
The article is about the most iconic moments of the Korean region throughout the year.
Clash of Titians
The stake got higher during week seven of the Spring Split with the playoffs approaching. In order to get the first spot, Griffin and T1 fought with all they had in a match balanced until the very end.
With the match at 2-2, T1 went after the Baron at 34 minutes while Griffin decided to make a backdoor as Choi "Sword" Sung-Won, Jeong "Chovy" Ji-hoon and Lee "Tarzan" Seung-Yong rushed T1's base, only defended by Kim "Khan" Dong-Ha.
Lacking the time to get back to the Nexus, Khan was harassed by both Griffin players who rushed at the Baron to secure the victory in one minute.
Although T1 suffered defeats in throughout the Spring Split against Griffin, T1 got their pound of flesh in the Spring Split finals by grabbing a clean 3-0 victory.
Gen.G ends Griffin's winning streak
Gen.G and Griffin engaged in the battle of supremacy. Griffin had continued from where it stopped in 2018 by crushing the stage and boasted of outstanding win streak through the Spring Split before being stopped by KT Rolster.
Having achieved the same feat in 2019, Gen. G locked horns with Griffin boasting of 12 straight wins in week eight of the Spring Split.
Gen G. secured victory despite a weak early game that saw the team took the lead with a successful Drake teamfight. They remained resilient until the end and won the first match of the best-of-three series.
At last, Score wins its first LCK title
During the season, Go "Score" Dong-Bin's, who played his final match during the last week of the Summer Split against Kingzone by grabbing a win 2-1.
Finish eighth in his final split; his retirement is part of a larger trend of some of the oldest LCK veterans retiring during the season, such as Cho "Mata" Se-Hyeong, and Lee "Wolf" Jae-Wan.
Written by: Oladipupo Mojeed