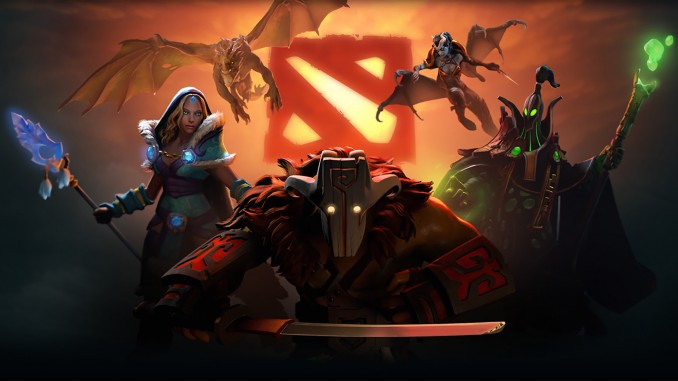 The most recent Mars Dota 2 League Dota Pro Circuit event has just finished in Changsha. The tournament, this time a Valve Major, was marked by home domination, with three of the top four teams hailing from China. PSG.LGD secured their third MDL win along with their second Major DPC tournament in a row after claiming the EPICENTER XL crown in Moscow earlier this month.
With this win, PSG.LGD also secured their spot at TI8 as well as $400,000 of the $1m prize pool.
Winning back-to-back Majors
PSG.LGD were one of the favourites heading into the tournament, but they made it hard for themselves. They finished 4th in Group B with two wins (2-0 vs Newbee, 2-0 vs Vega Squadron), a draw (vs TNC Pro Team) and two defeats (0-2 vs VGJ.Storm, 0-2 vs Vici Gaming). This meant that PSG.LGD had to start the Playoffs fighting for survival in a best-of-one series in the Lower Bracket.
This first clash was a tough one, but the team demonstrated their champions' mettle and after 69 minutes triumphed over iG.Vitality in an incredibly close game.
Their next opponents were TNC Pro Team, who were the only side to take a game from PSG.LGD throughout the Playoff stage. A 2-1 victory brought them one step closer to the Grand Finals. From here, PSG.LGD went on an unbeaten run as in the three clashes against Team Secret, Newbee and Vici Gaming, the home favourites triumphed 2-0 in each match.
Domination in the Grand Finals
Despite their 2-0 victory in the group stage, VGJ.Storm were no match for the Chinese team in the Grand Finals as PSG.LGD claimed a stylish 3-0 series win.
In the opening clash, a surprising last pick Spectre caught VGJ.Storm off-guard and even though it seemed like a late game peaking draft, PSG.LGD asserted their dominance right from the laning stage and achieved a remarkable victory.
PSG.LGD were the draft winners in the second game as well, securing a formidable team fight line-up that was no match for VGJ.Storm's semi team fight, semi gank roster. The home team built their advantage in the early game to snowball through the mid game, ending the clash in a comfortable manner without rushing into the late game.
VGJ.Storm did not go down without a fight though as after no clear winner from the laning stage in Game Three, the North American outfit took control of the mid game. However, as the game progressed, their lack of physical damage started to take its toll and PSG.LGD started to prevail in the late game clashes. The writing was soon on the wall and VGJ.Storm's fate was sealed after 41 minutes of play.
PSG.LGD Analysis
PSG.LGD impressed on two fronts in this tournament – in the laning stage and in team fights -and this has been typical of their recent play.
In the laning stage, the team dominate with strong laning supports such as xNova's Bane and Jakiro – heroes he played 10 times in total and with whom he achieved a 100%-win rate. Jakiro was particularly important in team fight set-ups, as well as with ganking heroes, doing particularly well against those heroes with escape abilities. Both supports, fy and xNova, also rotate around the lanes a lot, roaming in an attempt to overwhelm with numbers. The team anticipates enemy aggressive rotations and are quite adept in arriving just in time to counter the ganks.
PSG.LGD often pick solid team fight-based line-ups. The two most picked heroes, Gyrocopter (8 picks) and Death Prophet (6 picks), fill this role well and enjoy significant popularity in the current meta. Gyrocopter can fight early on, is a good laner and fits well into team fights with his area of effect ultimate, while Death Prophet provides great pushing power and team fight capability.
PSG.LGD also prefer heroes that give them control over when a fight should start or end. One such example is Naga Siren as her ultimate allows precise synchronisation of their wombo combo spells.
Their line-ups are usually late game viable, although they reach their peak in the mid to late game. The team is not too objective focused, but often successful skirmishes lead up to killing Roshan or taking down towers.
PSG.LGD were solid in the drafting phase, where their coach QQQ did the brainstorming behind the team's success. A speciality of his was nailing the last pick that would both tie together the team's draft and be hard to counter. One example of this was the surprising Spectre pick in the first game of the Grand Finals, which set PSG.LGD up for one of their most emphatic wins in the tournament.
PSG.LGD can play with either Somnus丶M or Ame as central cores, while Chalice sometimes acts as a third farming core (usually when he is playing Lycan), which allows the team to use him either to split push or inflict extra physical damage in team fights. Both Somnus丶M and Ame used innovative builds for some heroes, such as Heaven's Halberd on Gyrocopter to counter Slark in the Grand Finals, as well as item build focused on escaping and survival on Ember Spirit, allowing him to split push, as well as not to die in the team fights. Ame performed best when playing with high tempo carries such as Phantom Lancer, Slark or Gyrocopter (see his 83.3%-win rate with Gyrocopter, for example).
Somnus丶M usually enables Ame by keeping the enemy attention on himself with tower pushes while Ame as the main core gets space for farm. His true potential to carry the game was seen with playmaking heroes such as Storm Spirit and Queen of Pain.
In general, PSG.LGD varied their hero picks, but Somnus and Chalice were the ones with the highest diversity – 12 picks each. A hard-working offlaner, Chalice performed best on team fight heroes such as Omni Knight and Brewmaster. He performed his role with these two well – causing significant trouble for enemy heroes in the laning stage.
Fy had two roles too – as a position 4 he roamed a lot alongside xNova, but he was also the main initiator for the team. A flashy player, Naga Siren and Clockwerk were the heroes with whom he performed best, and his illusion play in the Grand Finals with Naga Siren will stay long in the memory.
Final words
PSG.LGD are shaping up as one of the top Chinese participants at The International 2018. They may have never won the tournament but finished an encouraging 4th last year and are looking strong this time around too.
Having secured their spot already, the Chinese side can already start preparing. With Team Liquid and Virtus.pro missing from the Changsha Major, as well as the dynamic of the current meta constantly shifting thanks to the biweekly patch updates, PSG.LGD will certainly be hoping to calibrate themselves at the forthcoming China Supermajor, which is very much seen as a dress rehearsal for TI8.