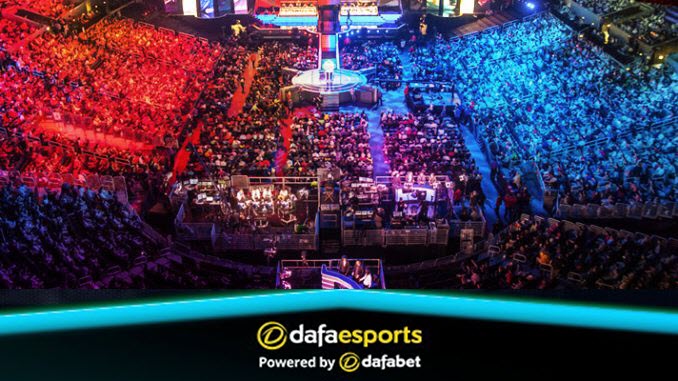 Astralis captured first place at the ESL Pro League Season 7 Finals in Dallas.
Currently considered the number one team in the world, Astralis entered the Pro League Finals with colossal expectations, even with every top team attending, but they were not found wanting as they comfortably claimed the crown.
Magisk addition has been crucial
Astralis' run of good form has been primarily due to a roster transition alongside an adjustment to the active map pool. The last-minute addition of Magisk in place of Kjaerbye, who left for North, has given Astralis the stability they were severely lacking. Coupled with the recent removal of Cobblestone, Astralis' previous perma ban, the Danish side suddenly have a map pool unrivaled by any team in the league.
Astralis roll early
Astralis began their dominance early on, breezing past the new-look fully Danish OpTic Gaming squad 16-3 on Nuke in the best-of-one Round 1.
Next up in Group B play was the best-of-three stage where Astralis continued their roll with a 2-0 win over SK Gaming, who looked much improved in this event compared to recent performances. Astralis then maintained their momentum in the Group B Finals against Team Liquid, with convincing victories on both Nuke and Inferno.
FaZe Clan no match
Astralis' reward for emerging undefeated from Group B was a place in the semifinals of the Playoffs, where they met FaZe Clan. In a significant trouncing, Astralis held one of the world's top three teams to a meagre nine rounds in total across two maps as they won 16-3 on Mirage and 16-6 on Inferno. This led to widespread belief that Astralis would enjoy a straight win against Liquid in the Grand Final in a rematch of the Group B Finals.
Liquid slightly better in the Grand Final
Initially this belief was justified as the best-of-five encounter opened with another completely one-sided map in favour of Astralis, this time a 16-1 destruction on Team Liquid's pick of Dust II.
The second map saw a surprising improvement from Liquid though and they only narrowly lost on Nuke 14-16. Liquid continued their improved play into the third map of Mirage, on which they edged a 16-14 victory.
Astralis appeared to be on the back foot, with Liquid having a solid 10-5 opening half on Inferno too. However, from there it was nearly all Astralis as the Danes mounted a comeback by winning 11 of 13 rounds to secure a 16-12 victory. This saw them claim the championship too.
Astralis all playing well
Dupreeh received the MVP award, yet what makes this Astralis side so dangerous is that every single member of their team could be awarded MVP during any given tournament.
Magisk has continued to be the rock of the team ever since his introduction, thus far being regarded as the transaction of the year in CS:GO. Meanwhile, dev1ce has returned to his incredible form, opening up multiple rounds with an incredible AWPing (sniping) display.
Gla1ve is one of the best in-game leaders, both in terms of his ability to produce kills, alongside being considered a tactical genius for his team. Meanwhile, Dupreeh is ever consistent with both rifles and as a second AWP should they look that way, with Xyp9x considered one of the best at clutching out rounds in all of Counter Strike today.
Map pool currently the key
When Astralis will falter appears to be up in the air, given that there are a multitude of factors currently going their way. The way the map pool shaped out was perfect for them, with the flexibility to ban their opponents' best map instead of protecting themselves from their worst map.
Conclusion
What is most striking coming out of the ESL Pro League Season 7 is that no other outfit has emerged as the clear number two in the world, with the likes of mouz, FaZe and Liquid all currently attempting to achieve this status. Meanwhile, Astralis' greatness is grounded in their fundamentals, which makes it incredibly difficult to foresee any type of drop off any time soon.