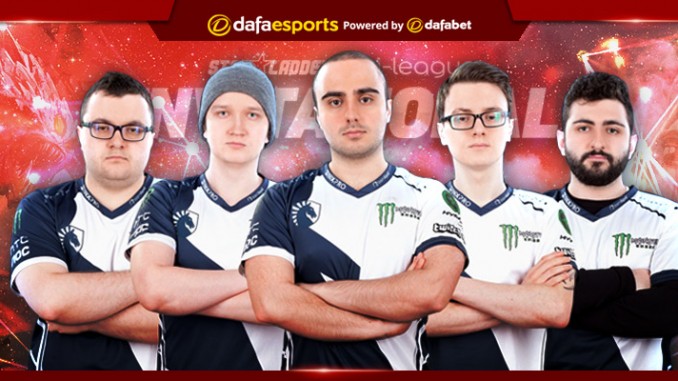 Esports News: Team Liquid won another tournament over the weekend on the path to The International 2018.
After their hiccup at ESL One Hamburg, where they were eliminated in the semifinals by Team Secret, Liquid were merciless in the sixth edition of the Dota 2 Pit League, navigating past all in their way to claim the title in Split, Croatia. They added 150 Dota Pro Circuit points to their tally and secured a juicy slice of the $300,000 prize pool.
The new 7.07 patch did not seem to change the status quo among the top Dota 2 teams, despite the number of changes it introduced to the meta.
The road to the AMD SAPPHIRE Dota PIT League Grand Finals
Team Liquid reached the Grand Finals without dropping a single game. Initially, they were paired against Immortals and did not have much trouble, securing a 2-0 win in the quarterfinals. In the semis, Newbee could not avenge for their TI 7 Finals loss, succumbing 2-0 to Liquid. Then in the Winners' Bracket Finals, they dominated over Vici Gaming, securing yet another 2-0 success.
The great comeback Grand Finals
Team Liquid played Vici Gaming once more in the Grand Finals after Vici had edged out Newbee in the Lower Bracket Finals to get a second chance of winning the tournament. The Grand Finals were thrilling as it took the full set of five games for a winner to be determined.
Vici Gaming started on the front foot and during the course of Game One, it became clear that they had selected the better combination of heroes. As the game progressed, Vici Gaming achieved more kills and this advantage translated into the late game, where they still found themselves in control before claiming the win. The second game shaped up in similar fashion and although it took longer to reach a conclusion (48 minutes to 40), Vici Gaming's win was again gradually built up with the aim of securing victory in the late game.
These two wins, however, only managed to anger Team Liquid and gave them a new-found steel, a steel which was demonstrated in the subsequent three games as Liquid secured a spectacular comeback. Shifting tactics radically, Liquid went for strong aggression in the early game phase of each of these games. This enabled them to win decisively and steamroll over their opponents, with Vici Gaming not knowing how to respond to the early game rotations and early team pushes from their opponents. The last game in particular saw Vici particularly demoralized and Team Liquid in full dominance.
What did Team Liquid show us in Split?
Team Liquid demonstrated they are the team to beat in Dota 2 right now and that after winning TI 7, they are still hungry for success. We already knew that Team Liquid are a great comeback team, but the ferocity that they showed in the final three games had not been demonstrated previously.
New patches usually bring a change in the level of performance of different teams, but this did not affect Liquid in a negative way. Indeed, on the contrary, they once again showed that they are one of the teams that are the quickest to figure out the strongest heroes after changes have been made and how to utilize them best in their line-ups.
Team Liquid demonstrated that they have great prowess in the early game and once they acquire the advantage at that stage, they are almost certain to win. Their average game duration was the shortest in the tournament – 35:50 – and when they lose, they do it in the late game rather than the early game. Indeed, the average duration of their two defeats was 44:30, compared to just 33:54 for their nine wins.
Team Liquid can also recover from losing the early game, as demonstrated in the Winners' Bracket Finals. Team Liquid's signature move was the five-man pushes around the 10-13th minute mark, with this tactic quite evidently being shown against Vici Gaming, who could not find an answer to it. From there, they tried to get even more kills and control the map, as well as secure Roshan.
Masters of the game
The AMD SAPPHIRE Dota PIT League also demonstrated that we might be entering a new position meta as supports are staying in the lane less and less. This was highlighted by KuroKy becoming more active and looking to make an impact on the laning stage by joining his fellow support GH in roaming around rather than staying in a lane. He was yet again on the top of his drafting game and was out-drafted perhaps only in Game One of the Grand Finals.
GH's performance was as reliable and flashy as always and fans had the chance to see him perform on the Earth Spirit most of all. He showed that he is as good on this hero as any of his top heroes, such as the Earthshaker, particularly in his performances in the early game rotations when securing kills for the team and helping Miracle- win the mid lane. He did have a chance to play Earthshaker and was single-handedly the decisive factor in winning Game Four of the Grand Finals by chain stunning the elusive Vici Gaming heroes before they could escape.
The team also rely significantly on Miracle-'s individual skills – the team often play around him and will try to give him as much space as possible for him to farm his items. While Miracle-'s playmaking skills are well-known, we saw how good a farmer he is with various heroes. He often topped the chart in gold collection and got ahead of everyone else in terms of net worth quite quickly in order to become the driving force in team fights and ganks later on.
MATUMBAMAN's role is quite versatile as well. He can either farm for the late game or ultra-late game (e.g. with Lone Druid), or play a carry that is viable in the mid game (e.g. Lycan or Lifestealer) and join his team early on with the mid game tower pushes. Depending on his role, he can either be aggressive or conservative, but he loves engaging in one-on-one clashes to get a solo kill.
MinD_ContRoL is strategically well-versed and his decision making is one of his strongest skills. He rarely makes the wrong move, but can also be prone to chasing heroes to get the kill. While we have been seeing a lot of his Nature's Prophet recently, he played Brewmaster three times throughout Dota PIT League and while very good at creating space, farming and split pushing, he proved particularly invaluable in team fights and ganking.
The road to The International 2018
The AMD SAPPHIRE Dota PIT League was a delight for fans of Team Liquid. The team are still hungry to win and have stayed focused, so far managing to keep the complacency that has seemingly and inevitably followed other TI winners in the past at bay.
The team work as a well-oiled machine, have a settled style and if they keep their momentum, it seems unlikely that they will fall off track any time soon. Their adaptability and ability to figure out the new patches quickly has certainly helped them stay on top for the time being. The question is how long can they maintain that momentum and whether they have the chance to become the first TI back-to-back winners.