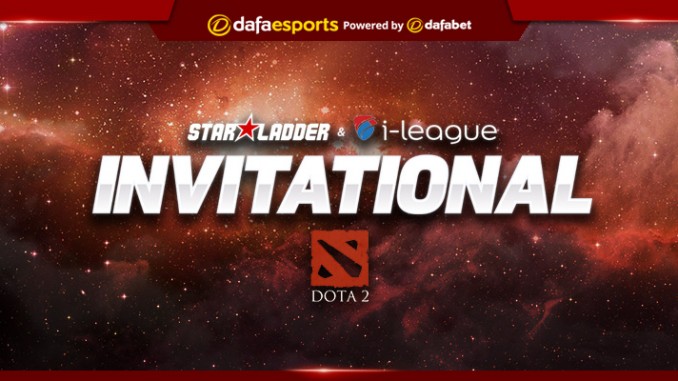 Introduction
In the wake of the Dota Asia Championships in Shanghai, the next instalment in the StarLadder series is about to begin.
Eight teams from across the globe will assemble in Kiev to compete for a share of a $300,000 prize pool, as well as a not-insignificant 300 Dota Pro Circuit Points. And with many of the competitive scene's most highly-seeded teams recovering after Shanghai, this gives some other sides a chance to boost their prospects of qualifying for The International 8.
The Format
Two of the eight teams have been invited directly, whilst the remaining six have arrived through the usual regional qualifiers.
The teams have been split into two groups of four where they will play in a double-elimination format. The matches will be best-of-three.
The top two teams from each group will advance to the playoffs. These last four teams will play in a single-elimination bracket. The first round of matches will be best-of-three, with the Grand Finals being best-of-five.
The Teams
The first invited team are VGJ.Thunder, who seem to be on the rise in recent weeks. After a win in January at Galaxy Battles II, the group have racked up a number of other impressive feats. They only lost to Virtus.pro in the Grand Finals of the recent Bucharest Major, beating top-tier teams like Newbee and Team Secret on their way to the showpiece game. Another 2nd place finish at GESC, where they were beaten by Evil Geniuses in the Finals, shows that this team can certainly put up a fight at the upper echelons of the game.
The other team to be invited are Na'Vi, one of the greatest rosters in the CIS region. This Ukrainian team, contrary to VGJ.Thunder, enjoy an incredible history of wins over the years, but have failed to impress with their recent performances. With under $50,000 in winnings in the first quarter of the year, this team have had little to brag about recently. However, with years of experience – they were the winners of the very first International, with star player Dendi the team's only remaining champion – they certainly have the potential to put up a good fight. Doubts have been raised about temporary replacement player LeBronDota though and whether he will affect the balance of the team.
Qualifying from North America are OpTic Gaming. A fresh-faced side having been formed just last year in the wake of TI7, this team haven't had much chance to stake their claim at the highest level. Without any impressive victories to their name save for a 1st place at the 2017 Midas Mode Minor event, this team have generally struggled against the more competitive outfits. With four losses to date against VGJ.Thunder's American sister team VGJ.Storm, it's hard to see them putting up a good enough fight to win here.
Team Kinguin, the Polish team who won the European qualifiers, are something of a wild card. Although formed at roughly the same time as OpTic Gaming, and having had similarly unremarkable performances, they astonished fans across the world at ESL One Katowice in February, upsetting the odds by knocking Newbee down to the Losers' Bracket in the very first round of the event. They then went on to lose their next two clashes though. The fact that they could beat one of Dota's elite teams is incredible, but with their general lack of consistency, they'll have to work out what went right against Newbee in order to win here.
From China come LGD Gaming, one of the nation's biggest teams. With a remarkable 4th place finish at TI7, LGD could easily be considered the tournament favourites. One of the older teams competing, they made their name with a 3rd place finish at TI2. Although the team have moved on since those days, this powerhouse still has plenty of experience and skill. Although recent performances have been underwhelming, they remain one of the fiercest in the pool in Kiev.
Fnatic arrive from the SEA region and find themselves in a similar situation to VGJ.Thunder. Generally considered a mid-tier team despite their shock 4th place finish at TI6, the team have begun to show their potential lately. At the recent DreamLeague Season 9, they were able to eliminate both Newbee and Team Liquid, eventually suffering a defeat at the final hurdle to Team Secret. This performance shows just how dangerous this team can be, annihilating two of the world's top Dota teams in a single tournament. They're definitely a team to watch closely.
SG e-sports have won the South American qualifiers, but with little more than a 5-8th place at WESG to brag about lately, they seem to be out of their depth in this competition.
Lastly, from the CIS, FlyToMoon will be competing. They are one of the newest teams on the scene as they were only created in February. They have only competed in qualifiers so far but have managed to defeat Team Kinguin and Vega Squadron already. This team are hard to predict, but if they deliver a strong performance here, they could go on to do great things.
Conclusion
With some of the more minor teams participating in Kiev, this tournament offers a great opportunity for them to showcase their skills. With plenty of skilled and interesting teams in attendance, and a few unpredictable ones, it's a tournament you won't want to miss.