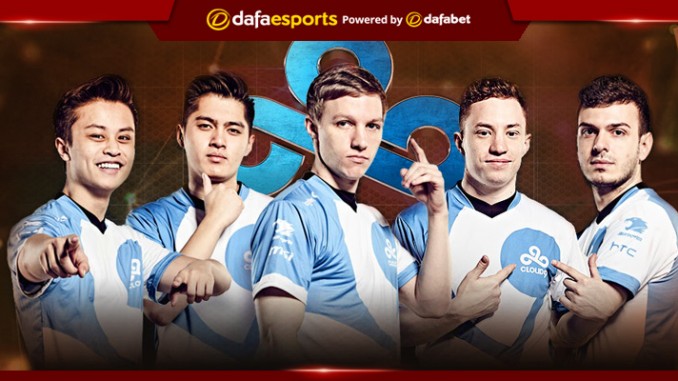 There was intrigue both on and off the playing field this week in the North American ESL Pro League Season 7.
Table toppers Team Liquid had a stellar week of play, with a 5-1 record even in the midst of roster moves. Liquid appear to be acquiring former SK Gaming Support player TACO, with all the signs pointing to the benching of steel to create the roster space.
Liquid remain focused
Even with the rumours swirling, Liquid were able to maintain their composure in online play, beginning with a 2-0 win over Ghost Gaming, although one was a too close for comfort 16-14 success. Next up for Liquid were the red-hot NRG Esports line-up that have continued to impress online. Putting an end to NRG's impressive run of form, Liquid pulled off a 1-1 split with their loss only coming in Overtime.
Completing the week with a quick and clean 2-0 win over Splyce, Team Liquid appear to be the best team in North America moving forward given the recent roster transition of Cloud9. The potential addition of TACO only appears to increase the overall abilities of Liquid, given his talent and experience are greater than that of steel currently. Liquid should therefore continue their upward trajectory moving forward no matter their opponents in the coming weeks.
Cloud9 rocked by moves
Perhaps the team most engulfed by roster moves this week is the most recent Major-winning side, Cloud9, who lost the heart and soul of their team in Stewie2K to SK Gaming. Joining Stewie in a departure from Cloud9 appears to be Skadoodle, who announced he was stepping away from the game, only to be playing in these most recent matches as a stand-in.
In place of Stewie comes FNS, who had only recently joined Complexity. FNS brings a new tactical element to the team; evident in their 4-0 effort this week. Even victories over the winless Team Dignitas and Luminosity Gaming (a dangerous but beatable team online) gave fans some hope, given the dismal outlook following the removal of a talent such as Stewie.
Major question marks now surround third-placed Cloud9 for the remainder of Pro League, with rumours swirling of various AWPers who could join in place of Skadoodle (jdm, Rickeh, etc). FNS should bring a more structured look to the team and this should lead to more consistency in online events such as Pro League, but the steep price in overall skill that is paid to have FNS in the line-up could come back to haunt Cloud9. A Week 6 match-up versus sixth-placed Renegades should give a better indication of just how good the new-look Cloud9 are.
Huge move by SKG
The final team included in the roster shuffle was seventh-placed SK Gaming, who dropped TACO in favour of Stewie. SK Gaming searched high and low for ways to fix their struggles, even looking to acquire the current best player in the world; s1mple. However, they settled on acquiring Stewie, a move that forces the other four members to speak in English instead of Portuguese; something that could take some time to get right.
SK overall had an up and down week, going a decent 4-2 (with one loss being a forfeit against Splyce) while looking to adjust. Stewie is a star player with an incredibly aggressive mindset; a stark contrast to the passive, controlled and supportive nature of a player like TACO. The transition should cause a couple of rough moments – their absolute trouncing at the hands of OpTic on Train being a perfect example (2-16) – but it should strengthen them in the long run.
The growing pains should continue for SK Gaming, but the overall talent and ability of this line-up are that of a top three squad. Questions will continue to remain until SK Gaming take care of business offline, but even online, SK will look to find some semblance of consistency in the coming weeks as they look to settle on a map pool.