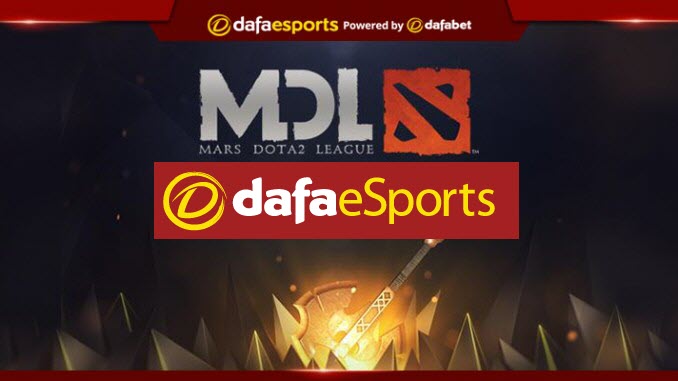 As the 2019 competitive season gets into full swing, eight of Dota's most fearsome teams have gathered for the Mars Dota 2 League Macau tournament.
Although this year's event is not part of Valve's Dota Pro Circuit and will not award points towards qualification for The International 9, the US$300,000 prize pool will be much sought after.
Format
With only eight teams in attendance, this event is a relatively small one in size, albeit major in terms of the quality.
Hosting five invited teams, two from qualifying and one from the Dota Pro League Season 6, the tournament will begin with a round-robin stage. Each team will face all of the others and the four with the best win-loss ratio will advance into the winners' bracket of the play-offs. The rest will head into the lower bracket.
From there, normal tournament rules apply. The teams will play in best-of-three matches with losers from the upper bracket knocked down to the lower bracket instead of being eliminated. Defeat in the lower bracket sends a team home.
The exceptions to the best-of-three play-off format are that the first matches of the lower bracket are contested as best-of-one, while the grand finals are a best-of-five affair.
Teams
Although TI8 winners OG are not in attendance, the line-up remains a daunting one.
Team Liquid, TI7 champs, are in with a strong chance and have been installed as marginal 2.550 favourites by Dafabet. A formidable team, their roster of players hasn't changed at all since their International win two years ago, and their 4th place at TI8 shows they remain among the elite. While 2019 has been quiet for them so far, a win at the MegaFon Winter Clash at the end of last year shows they still have decent form.
Tucked in behind them in the market at 2.560 are Russian giants Virtus.pro. They have been more active of late than Liquid, with a victory at the Kuala Lumpur Major and 2nd place at the Chongqing Major among their best results. Although their ranking at TI8 was lower than Liquid's, VP have a reputation for being near-unstoppable in tournaments – meaning the European team can't rest easy just yet.
Newbee, one of the titans of the Chinese scene, will be chasing the prize too, although their odds of 47.300 make them the rank outsiders of the eight.
Newbee have a staggering track record – a win at TI4, and a silver medal at TI7 – but recent performances suggest they are a team in decline.
Since a disappointing early elimination at TI8, their roster has been reshaped and they now have Inflame and Waixi, as well as JT, signed on loan from Mineski. The new-look hasn't reversed their fortunes, though. Since TI8, Newbee have only made money from a single tournament, claiming 4th place in a Minor. It's fair to say that they may not be on good enough form for MDL Macau.
Vici Gaming (15.770) have also had a major overhaul since TI8. With Fade, Yang and Dy joining, the team have had some success, managing to finish runners-up at ESL One Hamburg 2018, and making the top eight at the Kuala Lumpur Major. However, it is still hard to see them coming out on top against the more formidable teams in this event.
The last team to be invited directly are Evil Geniuses, who impressed many with their 3rd place at TI8. Their form doesn't seem to have slipped too much – a 3rd place at the Kuala Lumpur Major and another at the Chongqing Major show they can still hold their own with the elite. However, with recent tournament losses at the hands of Virtus.pro, they may be in bad shape if they run into the Russians again.
They can be backed at 9.270 to claim the title.
Arriving from season six of the DPL are EHOME, one of China's oldest and strongest teams. They signed three players – 天命, eGo and ASD – in late 2018 and they now seem to be an up-and-coming force. That is reflected in their position as 3rd favourites at 6.960.
Their usually-middling performance level has improved in 2019, with the team making more prize money so far this year than in the past two put together, thanks to their win at the Bucharest Major, and their play at the Chongqing Major.
Finally, qualifying from China, are Invictus Gaming (38.020) and Royal Never Give Up (28.750).
IG are a well-known team, although their lacklustre competitive record since TI8 leaves much to be desired – it'll take a major turnaround for them to do well in Macau.
RNGU, meanwhile, are a very new team, only formed in late 2018. And after earning from only a single prize pool so far, it's fair to say these newcomers may well be out of their depth.