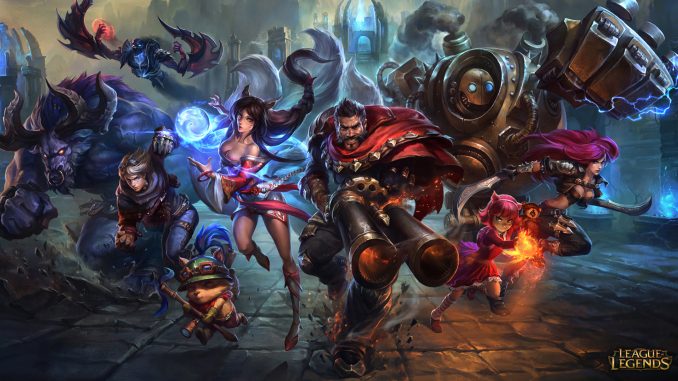 The revamped European LCS, now known as the LEC (League of Legends European Championship), has seen many of the top squads change their rosters ahead of the new season.
Caps joins G2
The most notable change sees Mid-laner Caps, considered the best player in the region and one of the top players in the world, leaving Fnatic for G2 Esports.
G2 have taken an interesting approach to their roster change, keeping their original star Mid-laner Perkz, but moving him to the Bottom-lane role given his versatility and skill.
Caps is an amazing acquisition for G2, as they have not only secured one of the game's best, but also taken away a star player from their rivals in the process.
The other move for G2 is the addition of Mikyx, formerly of Misfits. Mikyx is considered one of the best mechanical support players in the region, and his pairing with Perkz will certainly be a must-watch at the beginning of the year.
G2 start as the 2.950 joint favourites for the title. They sit alongside Fnatic in Dafabet's pre-tournament betting, which goes to show how important Caps' move is considered.
Changes at Misfits
Misfits Gaming come next in the market at 4.260. They have made a host of changes, with three new players joining their squad to play alongside Maxlore and Hans Sama.
In the Top lane comes legendary veteran sOAZ, who made his name with his incredible versatility at Fnatic. sOAZ is a brilliant player and he creates an anchor that Misfits can always rely on.
In the Mid lane is Febiven, who appeared to struggle with the transition of playing in North America last year, especially during the Summer split. Returning home is a breath of fresh air for Febiven, who has lofty expectations as he returns to a league crowded with incredibly-skilled Mid-laners.
Finally for Misfits, they have added one of the most recognisable names in the game with GorillA joining, having previously only played in Korea's LCK.
GorillA being separated from his long-time partner in PraY is certainly an intriguing development, and he has a shot here at making some noise with another skilled Bottom-laner in Hans Sama.
Vitality keep the faith
An outfit to make minimal changes are Team Vitality, who start 4th favourites at 6.400. They have switched only one player, picking up Mowgli from the Afreeca Freecs in the LCK. He replaces Kikis.
Ever since their introduction into the league Vitality have been a team defined by their polarising performances, which have led to the highest of highs and the lowest of lows. There is still an immense amount of skill within their line-up and they continue to be coached by YamatoCannon, who is both a brilliant mind and a coach willing to roll the dice on unique champion picks.
Mowgli is an aggressive Jungler, similar to Kikis, and allows Vitality to play towards the strengths that gave them a solid showing at the World Championship last year.
Origen can contend
Origen look like they could be contenders at a decent price of 20.670 as they boast a solid mix of role players, star talent and veteran experience.
Leading the way is Mid-laner Nukeduck, who has routinely been a top Mid-laner and continues to be a star entering 2019.
Alphari as a Top-laner is a brilliant pick-up given his absurd consistency and ability to play a myriad of champions.
In a similar vein to Febiven, Support player mithy is hoping a return to Europe will revitalise him after a disappointing stint within North America's TSM. mithy has been paired with Zven for so long that this presents a new challenge as he now looks to work with Patrik, formerly known as Sheriff, and once again taste success.
Kold is a player often overlooked, but he has no need to make hero plays within this roster as he looks to facilitate the solo lanes and create a steady basis for the true stars to lead the way.