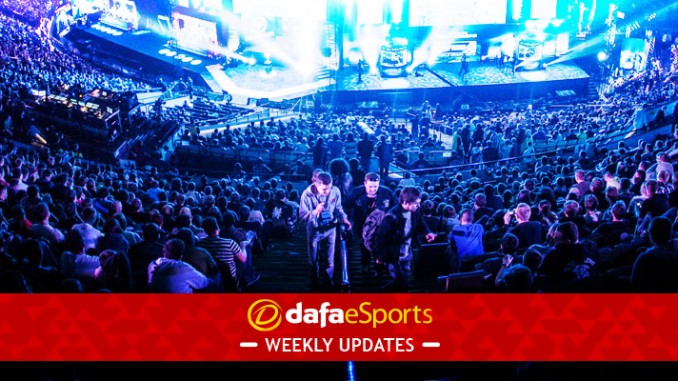 The LEC is entering the final week of the regular Summer Season, with four teams battling for two play-off spots and a neck-and-neck battle for second place.
Splyce with the advantage

Splyce are in the better position for second place compared to Fnatic, given Splyce currently are ahead in the head-to-head tiebreaker, so a win here guarantees them the runner-up spot.
Splyce showed resolve and determination this past week as they went back to Qiyana jungle for Xerxe, this time with everything working out well.
Splyce have been one of the more consistent teams throughout the year, and there is pressure on the bottom lane duo of Kobbe and Norskeren, who face off against Rekkles and Hylissang. The latter stunningly pulled out a Garen and Yuumi pairing and guided it to victory over Team Vitality.
The second spot would be massive for Splyce, with all their preparation going into this bout. However, if Splyce do end up falling, they face off against Misfits Gaming while Fnatic tackle Rogue.

Fnatic need to step up

That very Fnatic squad are coming in on a two-game winning streak with everything to prove here. With Rekkles yet again showing a non-marksman in the bottom lane, in this case the aforementioned Garen selection, there continues to be questions as to what his champion pool truly is and whether or not things will be sustainable, not only in this final week, but heading into the play-offs as well.
Broxah yet again found success on a playmaker and Fnatic continue to be one of the better teams in the league.
One potential win condition for Fnatic is the top side with Bwipo, who has a deep champion pool with a volatile match-up against Vizicsacsi that could potentially snowball the match either way, so keep an eye out for Jungler presence in these battles early and often.

Origen control their destiny

Origen are facing a win and in scenario against Rogue, with both sides coming off a victory last Saturday. For Origen, they have been fairly predictable in the latter half of the season, losing to top tier teams but being able to take out the lower level competition in an incredibly similar way to Clutch Gaming over in the LCS.
Origen have the type of talent that can single-handedly take over matches, with Alphari and Nukeduck being prime candidates to have starring performances here. However, much of the success, or lack thereof at times, has been predicated on the play of Jungler Kold, who will be matching up against Inspired, who has done a solid job for Rogue in recent memory.

Vitality need to bounce back

The other team with control over their own destiny is Team Vitality who, unfortunately for them, missed out on a golden opportunity this past week. After a 2-0 Week 7, Vitality were flying high going into a match-up against an SK Gaming squad with minimal play-off hopes, but Vitality ended up losing both that match and the match to Fnatic, and now have the pressure on them to perform here and finish off the season strongly.
This week sees Misfits and FC Schalke 04 on the docket, with the first match being perhaps more difficult than at first glance. Misfits can play incredibly loose with nothing to play for in this final week given their elimination from the play-offs.
Meanwhile, Vitality's Mowgli has been a solid addition ever since coming over from the LCK, but he has another difficult test as he looks to keep down Kirei, who has been the sparkplug of the Misfits for some time, albeit with quality players around him such as Dan Dan and LIDER.

Conclusion

All things being equal, although they rarely are, Splyce should join G2 Esports with the first round bye in the play-offs. All the pressure is on Fnatic, but the sign of a potential champion is their willingness to embrace such pressure so it will be interesting to see how they perform this week.