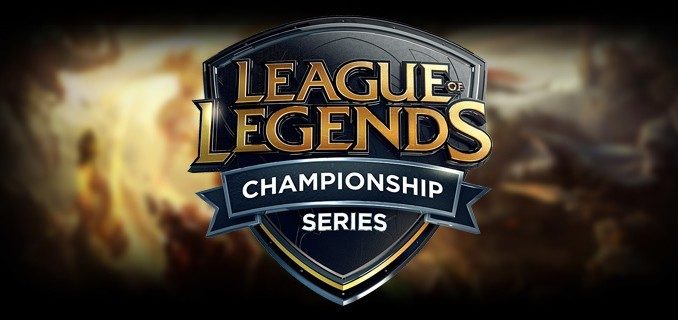 The League of Legends Championship Series Spring split has reached the play-offs, with two quarter-finals set for this weekend.
In one of the more interesting match-ups in recent memory, the third-seeded Team SoloMid take on Echo Fox, who snagged the sixth and final spot in the play-offs at the last minute.
TSM top contenders
TSM rallied after a disastrous opening to the year to emerge as one of the top title contenders. Import Broken Blade has continued to impress with his wide champion pool from the Top side, making a nice pairing of solo-laners with well-known star Bjergsen.
However, unexpectedly, one of the major factors that has assisted TSM has been the play of Jungler Akaadian, who only gained a starting role due to Grig's health issues. Akaadian has enjoyed a career resurgence during this split and his ability to control team fights, especially in the late game, has been a key factor in TSM's success.
Echo Fox look dangerous
Echo Fox have had a bizarre year, but a late surge helped them qualify for this match.
Rush's re-introduction to a line-up he should have never been removed from has shown just how much value he provides, primarily playing initiating champions such as Jarvan IV.
Fenix remains the best player on this squad given his versatility and consistency, although Solo has been stepping up massively in recent weeks. Apollo has been primarily placed on late-game insurance with the likes of Jinx and Kog'Maw and overall Echo Fox have emerged as arguably the hottest team entering the play-offs.
Obviously this is a tough ask against an expected title contender, but if Echo Fox can maintain their momentum, they certainly have the potential to cause an upset.
Dafabet's 4.550 quote looks big with TSM short-priced favourites at just 1.142.
Rematch awaits
The other quarter-final sees FlyQuest meet Golden Guardians, two teams who finished the final week of the regular season with a tie-breaker against each other.
FlyQuest, who won that clash, have surprisingly been all about the play of rookie Viper and veteran WildTurtle, who have provided the skill that complements the generally more consistent members of the team.
Viper's stunning growth from week to week has been the catalyst for this team, with his versatility coupled with raw skill that suits this current meta incredibly well.
However, FlyQuest have long been a team with a low floor and low ceiling given that Pobelter, Santorin and JayJ are all relatively controlled yet predictable players. In addition, Santorin did have some medical issues in the final week that ended up leading to his absence during the tie-breaker, so there is a possibility he could be below par for this contest.
One thing that could come in handy for this squad is the experience in play-offs that both Santorin and Pobelter bring, as they have each had their fair share of deep play-off runs in the past.
Froggen crucial
Golden Guardians have stuck to the strategy that got them their initial victories and have never looked back. The top priority remains getting Froggen every advantage possible while on a control mage so that he can dictate mid to late-game fights with other members then able to clean up.
Hauntzer and Deftly have each shown their own prowess as of late, so eyes look to Contractz and Olleh as the players who need to step up. Contractz has been wildly up and down for much of this split and Olleh has always been known for his playmaking more than anything else.
Olleh and Contractz have been in these high-pressure positions before, but they need to prove that they can do that on squads other than their originals (Liquid and Cloud9 respectively).
Despite worries over Santorin, FlyQuest have been installed as favourites at 1.675 with the Guardians 2.220 underdogs.
Duo await in SFs
Team Liquid and Cloud9 await this week's winners in the semi-finals.
Liquid, as the top seeds, get to choose their last-four opponents. It should be noted that they lost twice to TSM in the regular season.