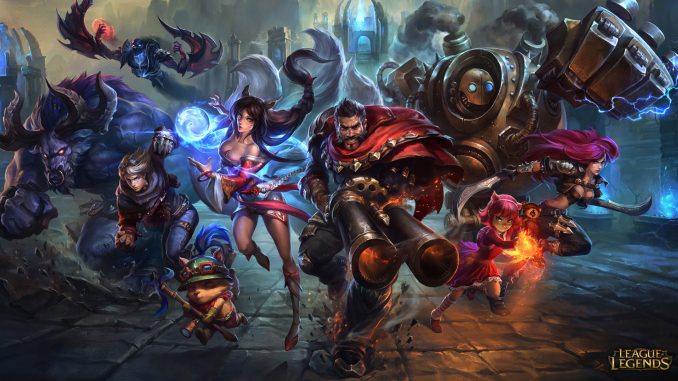 The 2018 League of Legends Champions Korea Summer Season is heading into the final week of its group stage with only two teams having nothing to play for.
Will kt stumble?
One of only two teams with multiple series this week is kt Rolster, who first duke it out with Hanwha Life Esports on Tuesday before taking on MVP on Thursday.
kt have been one of the most difficult teams to support historically, given their noted tendency to fall apart just when things appear to be finally all together. However, kt do have a chance to claim the top seeding for the play-offs – and with it a berth in the final – should they come away this week with back-to-back 2-0 performances.
Dafabet expect them to win both encounters. They have kt as 1.512 favourites with Hanwha offered at 2.590 for Tuesday's clash, while kt are just 1.116 to beat MVP (6.590).
All eyes on Mata
Hanwha Life and MVP are two of the teams with something to play for, but it is of the utmost importance for kt to secure that number one overall slot.
One less best-of-five series means one less opportunity for kt to shoot themselves in the foot with their random spurts of uncoordinated play.
A lot of the weight will be on Mata to see kt through to a successful result, given he is both the primary shot-caller and the player generally dedicated to saving his team-mates from their over-aggressions, particularly while on Tahm Kench.
MVP in relegation fight
MVP are the other squad with two series this week, as they look to avoid relegation in match-ups against Gen.G and kt Rolster.
This is an incredibly difficult set of matches for MVP, with both of their opponents desperate for clean victories as they look to secure the best seeding possible heading into the play-offs.
That is reflected in the odds with Gen.G red-hot 1.109 favourites and MVP 6.830 outsiders.
MVP are currently on a six-game losing streak, albeit a portion of those losses came without starting Top-laner ADD due to his collapsed lung.
However, overall MVP have struggled in the second half of the split having started the campaign with a 3-2 run. While multiple members have had flashes of useful play, the one consistent all year has been Bottom-laner Pilot. He has maintained decent form from start to finish, although lacking the highlight plays the likes of Yondu and Max have shown.
Even game victories are crucial for MVP in the event a tie occurs between them and Jin Air, so perhaps going all in on a 'cheese' strategy (an abnormal play) or a funky off-meta strategy primarily utilised to catch their opponents off guard, could be on the cards this week.
Wings flying to safety?
The other team fighting to avoid the relegation tournament are the Jin Air Green Wings, who have been revitalised in the past few weeks.
Jin Air have risen from their place alongside bbq at the bottom of the standings to be a solid team of late. Recent matches have included a win over Griffin and back-to-back 2-1 losses at the hands of kt Rolster and Gen.G, all play-off bound teams.
The issue for Jin Air is closing out matches, with solid performances in the early to mid game at times being thrown away due to a key miss position.
Teddy has been one of the rapid risers in play during this stretch, although he was one of the culprits in terms of late-game mis-positioning, Jin Air hope he will continue his solid run while shoring up those minor errors.
One of the players to watch will be SoHwan. With the rise in carry-oriented Top-laners, his ability to match the likes of Kiin, considered one of the best Top-laners in the world, will be something to track in their series against Afreeca Freecs.
Griffin face tactics choice
Griffin have an excellent chance to secure one of the top seedings, given they take on the rock-bottom bbq OLIVERS this week.
bbq have absolutely nothing to play for, with their place in the relegation tournament already confirmed.
Griffin, on the other hand, are in an interesting position in terms of how much of their playbook to show heading into the play-offs. Teams have different philosophies in match-ups such as this, with the two main ways of thinking being to play the exact same stock standard to give away as little information as possible for potential play-off matches, or show off a new champion in order to plant doubt in opposition minds in terms of what you are willing to play moving forward.
Utilising a selection such as Teemo would have been a perfect example of this for Griffin, although they have already done this previously in the year.
However they approach the contest, the odds suggest Griffin are almost certain to prevail – they are at 1.102 with bbq huge underdogs at 7.120.
Exciting finish
As always, the simultaneous race for both the play-offs and to avoid relegation has maintained the level of interest and excitement in the LCK 2018 Summer Season – something Blizzard might want to take note of with their franchised-based Overwatch that limped into the post-season with little to play for.
Here the teams and fans are fully engaged and an exciting Week 8 of competition lies in store.