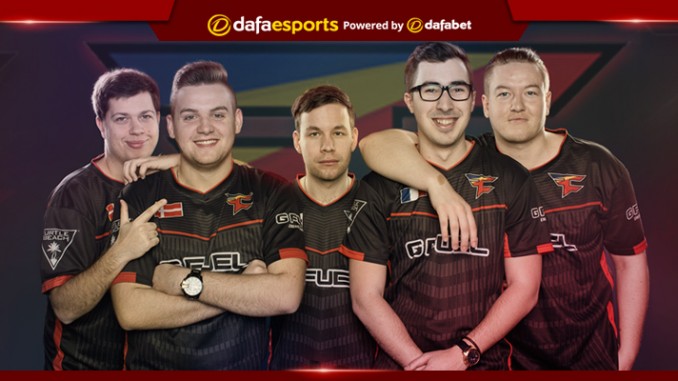 In what can only be described as a stunning upset, FaZe Clan eased to a 3-0 victory against Astralis in the IEM Sydney Finals.
FaZe entered with issues
FaZe began the competition as a solid team although there had been concerns about a lack of cohesion since the addition of Xizt to their line-up.
That concern appeared to be justified early on in the tournament, with FaZe faltering in the second round of the group stage when they suffered a 2-1 series loss to Renegades.
FaZe were then placed in the Lower Bracket, where they beat both Grayhound and Cloud9 on their way to securing a place in the playoffs.
In the first round of the playoffs FaZe were drawn against Fnatic, who have consistently been a top-five team and had the chance to cause an upset given the current form of KRIMZ.
However, FaZe recorded a convincing win, defeating Fnatic 2-0 and setting up a clash with TyLoo, who had shocked the world by claiming the first seed from Group A and earning a direct place in the semi-finals.
TyLoo overcome
Despite TyLoo's good form, FaZe were the overwhelming favourites to win the clash and they comfortably took their map pick of Cache 16-9.
However, TyLoo responded by recording a solid win of their own on Inferno with another 16-9 scoreline.
Oddly enough the final map of the series also finished 16-9, with FaZe earning the victory on Mirage and winning a place in the Finals against Astralis.
Astralis the favourites
Astralis entered the match as favourites and the number one team in the world, given both recent performances and a well-timed shift in the map pool that saw their permanent ban of Cobblestone replaced by Dust 2; a map they're more than willing to play.
It all appeared to be set up for a victory for Astralis as FaZe have a reputation for producing poor performances in Finals while the Danish side were on a roll.
However, FaZe showed the grit and determination that they have been lacking all year.
They began with a win in Overtime on Cache. This was perhaps the most surprising match of the set, with Xizt, who has been poor ever since joining FaZe, finishing second on his team with 29 frags to GuardiaN's 32.
Astralis were impressive in the second map of Overpass as they showed the tactical brilliance that had got them to the Finals. Astralis' Magisk performed superbly with an astonishing 40 kills but FaZe edged to victory in a breathtaking 22-20 double Overtime thriller.
The final map was once again incredibly close, with each team having dominant CT (counter-terrorist) sides. Astralis appeared to be on the verge of victory when they moved 13-7 ahead but the Danish side then capitulated as FaZe hit back to win 16-14.
FaZe appear to have taken the next step
The event emphasised the strengths and weaknesses that FaZe Clan have shown all year. They struggled against poorer teams early on, but their top tier talent then came to the fore when the odds were stacked against them, with GuardiaN in particular continuing his brilliant run of form.
Given the absurd play s1mple has displayed for Natus Vincere this year, GuardiaN has gone under the radar as a top-three player in the league. Lost when FaZe struggled to close out events in the past, GuardiaN was arguably the MVP of the Major in Boston earlier in the year, when they narrowly lost to Cloud9 in the Finals.
Xizt has also started to play strongly and has helped FaZe to stabilise by responding well to his critics who wanted him to be replaced.
FaZe were also a team that continually banned Cobblestone before its removal, with teams not willing to play them on Dust 2 as it played to their strengths.
Conclusion
Astralis remain the number one team in the world, but suddenly FaZe are now a more fearsome foe than had previously been thought. This should make for some very interesting events ahead.