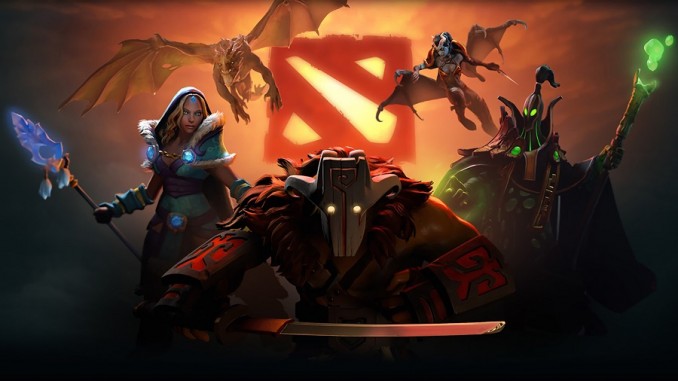 Introduction
As we head towards the close of the season, there are still many DPC Points up for grabs as teams try to earn a spot at The International.
GESC Thailand is the latest opportunity, with a share of an impressive $300,000 prize pool and 300 Pro Circuit Points up for grabs. Every victory on the road to the year's biggest event is crucial but the competition here is likely to be particularly fierce.
The Format
With two teams receiving an invite and six more arriving through qualifiers, the tournament will begin with a best-of-one round robin group stage. Each team will face the other seven, with the two teams with the fewest victories being eliminated. The remaining six sides will then move on to the playoffs.
The two teams with the most victories in the group stage will advance to the semi-finals, while the remaining four will enter at the quarter-final stage. All will battle in a single-elimination, best-of-three format. In an unusual situation, the Finals will also be best-of-three rather than the best-of-five which is more common at events like these.
The Teams
Team Secret received a direct invite, with the Europeans in particularly good form right now. Through their shock defeat of Team Liquid and Fnatic at DreamLeague Season 9, which allowed them to defend their Season 8 title in the process, Secret certainly showed that they can compete against the scene's top sides. However, their more recent performances at the Dota 2 Asia Championships and EPICENTER XL haven't been as formidable, raising questions about how well they will do here.
Evil Geniuses are perhaps the favourites to win this tournament, being the second team to have been invited. As the reigning champions of GESC tournaments, defeating all comers at GESC Indonesia back in March, EG are in pole position to defend their title here. Recent events have seen EG barely come ahead of Secret though – indeed EG only finished one place higher than Secret at the Dota 2 Asia Championships in April. The teams haven't faced each other competitively since then – a match that EG won – although Secret did prevail 2-1 in the Captains Draft 4.0 in January. If these two favourites clash in Thailand, it's bound to be a hard-fought battle, although the North American team seem to have the edge right now.
Alpha Red, the winners of the Thailand qualifier, have home advantage in this tournament and could feed off the crowd. Although the Thai side aren't to be sniffed at – star player BungsellRotee has been in the competitive scene for over five years and has been noted for his skills with Queen of Pain – their international performances have not been particularly impressive. They perform well in Thai events, but were knocked out during the group stage at WESG 2017, with only a single win to their name. It'll be tough for this team to put up a fight against some of their more established competitors.
Winners of the European qualifier, Swedish team The Final Tribe will be showing their skills over the course of the week too. Led by Era, a former player for tournament rivals Fnatic, this team have some experience at GESC matches, placing 5-6th at GESC Indonesia. This was their biggest victory to date in terms of winnings. Their elimination there after the group stage suggests that they too will struggle to make an impact here though.
From SE Asia come Fnatic, one of the more fearsome teams at this event. Featuring star player pieliedie, a former Team Secret star and a dominant Io player, Fnatic are certainly one of the tougher customers at this Minor. Although they defeated Secret at ESL Katowice in February, their early elimination at the last GESC event – where they were defeated 1-2 by Na'Vi – could be repeated this week. Whether they can compete with Secret and EG is questionable, but they certainly have a better chance than most.
North America brings VGJ.Storm, another well-known team, to the tournament. The US team are, however, a sister side to the more dominant VGJ.Thunder and they don't quite seem to have the prowess that their elder sibling does – they even failed to qualify for GESC Indonesia and haven't earned any prize money thus far in 2018.
Lastly, from China and South America respectively, we'll be seeing Keen Gaming and SG e-sports. These two teams are quite successful at national level, but their performances at international events like this have failed to impress, with matches against top teams decidedly one-sided. Up against the three giants in this tournament, it'll be a herculean task to take home the gold.
Conclusion
With a number of unusual teams participating alongside more established ones, this event is worth following closely. The three favourites in particular have a great chance to snatch up some crucial Pro Circuit Points in the lead-up to TI8. Whichever is successful will get a healthy boost to their chances of participating in the world's premiere event.