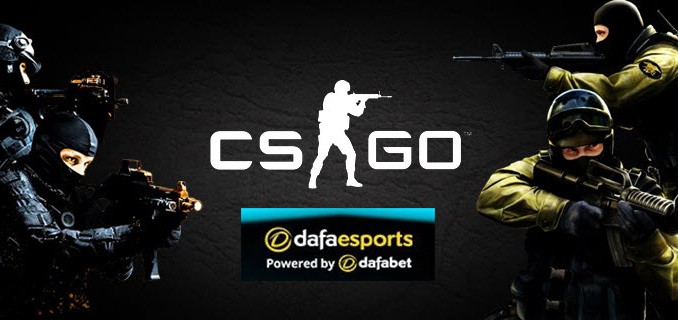 FaZe Clan will be looking to finish what they started last Major in their opening match of the FACEIT Major's New Legends Stage against BIG.
FaZe narrowly lost out to Cloud9 in the final of the ELEAGUE Boston Major, with olofmeister only recently returning to the line-up. Even during his absence, FaZe were one of the best teams in the world and a continued presence deep within tournaments.
The only player to have even a remote downturn this year was rain, although he has been picking it up in recent events. With NiKo still one of the best players in the world, FaZe are always a team to watch no matter what the event.
They start 1.442 favourites against BIG, who are rated 2.820 shots with Dafabet.
Astralis mortal after all
Astralis appear to finally be mortal after failing to win either of their last two events.
After falling to North twice in the same tournament, a team who would later fail to qualify for this stage of the Major, Astralis then faltered in a marathon match against NIP on Mirage before punching their ticket with a 3-1 record.
Astralis are finally starting to show signs of weakness, with teams slowly adapting to their style of play. However, it is possible that the adversity actually helps Astralis, with the hope for them being their recent losses have brought to light some issues they can now fix before the Major truly kicks into high gear.
dev1ce is the player to watch as he looks to continue the absurd run of form he has been on for much of the year.
MIBR returning to form
After an extended boot camp, MIBR are looking to continue the form they showed immediately after the player break.
With the addition of popular and well-respected analyst YNk, MIBR were able to claim 1st place at the ZOTAC Cup Masters and a 5th-8th place finish at DreamHack Masters Stockholm, where they fell to Astralis.
With YNk's input and tarik having settled into the line-up having joined from Cloud9 in mid-July, MIBR have looked much improved.
MIBR are looking to get back to their roots with coldzera at the forefront of a talent-stacked roster – they have five players capable of single-handedly carrying them to victory. However, if MIBR are to go deep in this event, you feel fer will need to return to his all-star form that he showed in previous iterations of this team.
NIP could surprise
After being one of only two teams to go 3-0 in the New Challengers Stage, NIP are gaining momentum, and have elevated expectations entering their match-up with mousesports.
NIP took down two teams that eventually made it through in TyLoo and the aforementioned Astralis, doing so with a resurgence in the play of GeT_RiGhT. NIP all of a sudden appear to be a fairly well-rounded squad, with the questions surrounding them largely based around whether or not the level of GeT_RiGhT and Lekr0 can continue.
One player yet to find his stride despite the team's success is dennis, although he does remain dangerous on pistol rounds in particular. mousesports represent a difficult early test, especially if suNny, mouz's best performer ever since the addition of Snax, can continue his hot streak.
mousesports have been installed as slight favourites at 1.892 with the improved NIP outfit possible value at 1.925.
Watch out for woxic
HellRaisers and G2 will meet in one of the most intriguing opening matches, one the odds suggest will be among the most closely fought.
HellRaisers were fairly predictable during the New Challengers Stage, with woxic and ISSAA being their standout performers during their 3-1 showing. However, the stunner was the quality play put forward by DeadFox, a player often criticised for his prolonged struggles.
While still up and down, DeadFox was able to create some clutch opportunities and was a decent third option when the likes of woxic struggled. With G2 Esports looking vulnerable in their previous showings with this line-up, HellRaisers have a golden opportunity to leave round one up 1-0.
They are only slight favourites, however, with Dafabet going 1.862 about their chances. G2 can be backed at 1.961.
Chance to shine
Overall, this is an absolutely loaded field and with Astralis coming back to the pack, or at least appearing to, it opens up an opportunity for another team to stake their claim as the best in the world.
The top eight from the 16-team Swiss System format will progress to the New Champion Stage. The action starts on Tuesday and will end on Sunday.