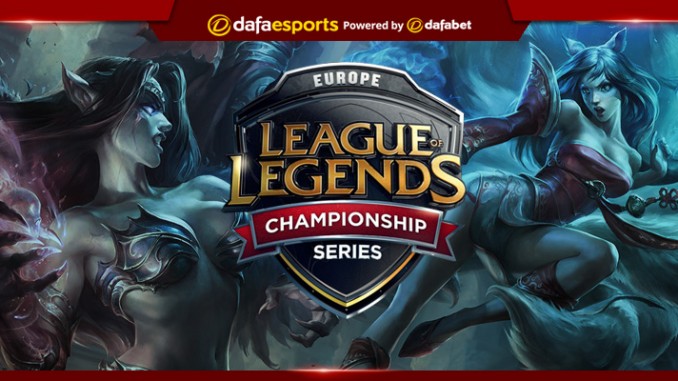 The top six teams have moved on to the Summer play-offs following nine weeks of tremendous competition in Europe's League of Legends Championship Series.
Fnatic enter the play-offs, which start on Friday, as the top seeds having finished the regular season with an impressive 13-5 record. They have been a unique team all year in terms of both their champion selections and their versatile and flexible roster, leading to multiple swaps depending on their opponent.
This is an even greater weapon heading into the play-offs with their best-of-five series – expect Fnatic to throw in different combinations to keep opponents off guard.
Despite the shuffling roster, the play of Fnatic has remained much the same, with Mid-laner Caps dominant all season long. The only blip on the radar for Fnatic was their poor showing against Unicorns of Love to end the year.
Vitality surging
The second seeds are Team Vitality, who went 4-0 this past week including their 2-0 effort in the tie-breakers.
Vitality have looked resurgent ever since the introduction of Kikis to the starting line-up. He has brought an aggressive counter Jungler with quality communication. The meta has also shifted in their favour, with Ryze, Galio and Zoe all quality picks for the likes of Jiizuke in the Mid lane.
A team known for their long streaks, good and bad, hit a high note at the end of the year with their consistency. The only cause for concern for Vitality is that their time off (they also have a first-round bye) could cool their hot streak, albeit they do have the flexibility to sub back in Gilius if things begin to go poorly.
Work to do
After a dominant run in the middle of the year, FC Schalke 04 had a disappointing end to the regular season.
Schalke fell to H2K in their final match, a result which ended their win streak at six and forced them into tie-breakers for the potential play-off bye.
However, Schalke have now been slotted as third seeds, with a still-potent line-up looking to prove themselves. The core of this team remains the carry duo of Nukeduck and Upset, with hopes high that they can bounce back after poor efforts against H2K.
G2 up and down
G2 Esports enter as the fourth seeds after going 1-3 in the final week, including the tie-breakers.
G2 have been up and down this split, finding success with funnel compositions earlier in the campaign that allowed for Perkz to be the primary carry, with the Bottom lane of Hjarnan and Wadid focusing on wave clear and crowd control.
Jungler Jankos has been shaky at times, routinely being caught out of position and putting G2 in an awkward spot. However, G2 have been presented with a prime opportunity to stabilise against Misfits Gaming in the quarter-finals.
Misfits misfiring
After winning their first nine, Misfits are currently in freefall, going 2-7 in the second half of the split.
To their credit they swapped around their Support players late in the year in order to find success, but to limited effect.
Misfits were in a prime position to take over the league after the first half, with a more Marksman-focused meta game seemingly right in their wheelhouse given Hans Sama's heavy preference to those type of champions.
However, Misfits now appear lost, although they do have a chance to collect themselves this week before matching up against G2.
Splyce hope to upset
Splyce complete the play-off picture. They had a nice rebound after early struggles in the regular season, finishing .500 over the last four weeks, with their lack of a high skill-ceiling hurting them in many match-ups against other top squads.
Splyce are a consistent team, one who now have a chance to show off their flexibility and versatility more in a longer series.
All eyes are on Nisqy, their best performer all year, to see if he can guide them to a deep play-off run.
Fnatic the team to beat
Fnatic very much remain the team to beat ahead of the play-offs, but there is enough variety in the play styles of the other five qualifiers that nothing is certain.
That should add up to an entertaining series of match-ups as the teams battle for the top prize and automatic qualification for Worlds 2018.