There's been some big news in terms of new games this week.  Halo 5 is looking to return to competitive eSports again, reviews on the Overwatch beta version are flowing and Call of Duty is set to make a comeback to the eSports scene.  
Sony has launched an exciting new tournament in Europe and Activision announced that their linking up with ESL to bring even bigger tournaments to fans.
As eSports continues to grow a report came out this week that shows the dollar value of the whole thing, and it's massive.
It's an immense weekend for eSports this weekend with the LoL Worlds, Nanyang and Dreamhack all happening. Enjoy the games everyone!
Read on for the top ten things that have happened in eSports this week… 
1. eSports poised to reach $1.9B by 2018
"Competitive gaming is already growing into a lucrative industry, generating an estimated $748 million in revenue worldwide in 2015E, according to a SuperData Research report. The growth is attributed to the brands and advertisers that entered the market this year, which contributed a total of $579 million in sponsorships and advertising."
Read the full story here
2. Partnership between Activision and ESL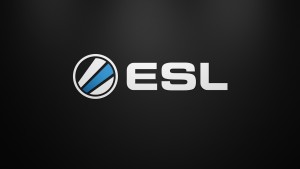 "Earlier in the year, Activision announced the Call of Duty World League. Though not the first of it's kind in eSports, the Call of Duty World League will be the first time that professional Call of Duty players from around the globe will be competing in the same circuit. Up until now, Activision's control in Call of Duty eSports extended only to the $1 million Call of Duty Championship, which was held every spring since 2013 on Black Ops 2 (not counting Call of Duty XP).
A source has recently stated that Activision and ESL, the world's largest video game events company, will be announcing a partnership."
Read the full story here

3. The Life of n0thing (Dreamhack Cluj)
https://www.youtube.com/watch?v=EUcIt8MATSA
4. Is Starcraft the dying word of a genre: RTS?

"The RTS genre is fading, isn't it? Command and Conquer had some amazing years and great games. Red Alert was a fantastic iteration doing something odd and taking a game based on a near-future sci-fi backdrop and placing that game on the familiar ground of World War 2 but with the cool spin of having it be an alternative version of that classic war with some sci-fi love and story twists. It was awesome! C&C was a bit of a more simple RTS in that mass production of fairly similar units was the key. Online the experience never really took off. Playing against someone was fun enough but the game was never properly balanced and it was almost always discovered (especially in the later iterations) that a few 1-3 units en masse was the best way to go."
Read the full story here
5. eSports – How big and how much money – Virgin Media

6. The good and the bad of Blizzard's Overwatch Beta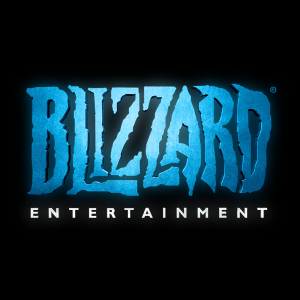 "Going into the Overwatch beta, I was as big a skeptic as anyone. I was disappointed that after Heroes of the Storm, Blizzard was diving into the arena shooter genre with what appeared to be a relatively small game, rather than something with a big, enormous world we've come to expect from them. Early footage looked…fine, but nothing exactly to get your pulse racing. But I have to report that all that changes once you get your hands on it.The plan was to play enough Overwatch the past two days to write a beta impressions post. Instead, I did that and kept playing. Not because my hours weren't sufficient, or I was Skinner Box grinding for unlocks (there are none, yet), but because I was having fun."
Read the full story here
7. Halo 5: Guardians looking to return the brand to eSport
"Halo 5: Guardians, the latest title in Microsoft's $4.5bn video game franchise, launched on Xbox One this week with a renewed focus on competitive multiplayer gaming, known as eSports.
When Halo first launched in 2001, it acted as a catalyst for eSports, according to Microsoft. Even before the Xbox Live service became available, players would carry their consoles round to each other's houses and set up local area networks, so they could compete against one another."
Read the full story here
8. Sony are set to launch a new eSports league
"IGN is reporting that Sony is planning to launch their own eSports platform called PlayStation Plus League. This comes from a French language website that just recently appeared and featuring competitive game such as FIFA 16 and Ultra Street Fighter 4. There apparently will be different divisions and championship seasons along with possible cash payouts for top players. And it also seems like the PlayStation Plus League is ready to launch this week as several tournaments are set to start this week including games like Rocket League & Mortal Kombat X"
Read the full story here
 9. The 'Super Bowl' of eSports is set
"In the ever-growing world of eSports, League of Legends is king. This Saturday in Berlin — on Halloween, no less — its 2015 World Championship match will take place. After a long, grueling tournament, the two best teams in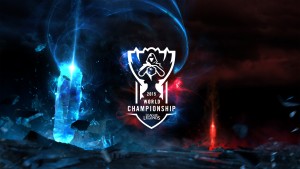 the world have emerged and will battle each other for $1 million and the Summoner's Cup.
More than 27 million people will watch live (or shortly thereafter), arguing among themselves about the starting lineups, choices of players, and tactics executed by the teams. If this all sounds vaguely familiar, it should; more and more, the world of eSports is resembling the "traditional" ones we already know so well."
Read the full story here
10. With Dreamhack Cluj-Napoca well under way, take a look at the groups and format
"DreamHack Cluj-Napoca 2015 will feature a total of sixteen top teams as usual for a major tournament. Same as before, the top eight finishers from the previous major tournament were directly invited, while the other eight had to secure a spot via an offline qualifier in Stockholm, Sweden."Take a look at the full schedule here