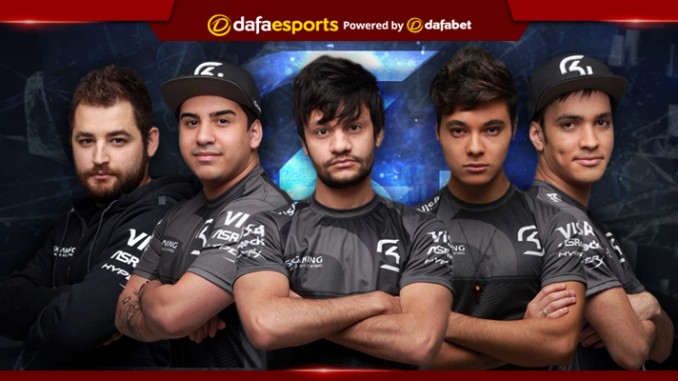 With the CS:GO NA ESL Pro League Season 7 heading towards the final week of the Round Robin Stage, there is still much on the line following a compelling Week 6 of play.
OpTic do well
One of the better set of results belonged to OpTic Gaming, who had a solid 3-1 performance. Third-placed OpTic have been a consistent challenger towards the top of the standings this season, with their completely revamped roster having similar success to that of the previous one.
This week presented a unique test against two completely different teams; Luminosity Gaming and NRG.
The Brazilians of Luminosity are known for their aggressive plays and continued ability to pull off an upset, while then following that up with a loss shortly afterwards. Conversely, the new-look NRG were performing strongly in this season's Pro League and even now sit second with a 15-5 record.
OpTic were able to establish themselves against both sides, first with a 2-0 win over LG where Luminosity amassed a total of 15 rounds before a reasonable 1-1 split with NRG (although OpTic's win was a narrow 16-14 affair).
Overall the future and expectations of OpTic are still evolving, with initial skepticism being slowly dissipated by decent showings online. Should OpTic find remote success offline, their perceived skill and abilities should rise correspondingly.
NRG stumble
The aforementioned NRG, currently in second, had by far their worst week of the season with a 3-3 overall record. A split against the likes of OpTic has no shame attached to it, but the issue came from a 0-2 loss to Renegades that still feels out of left field. Renegades have been better than expected, currently slotting into fifth place, but a 5-16 rout on Train reveals a fundamental disconnect from NRG during that game and the series overall. Train is a map NRG have played multiple times and they secured wins over both compLexity this past week alongside a double overtime victory over Team Liquid back in Week 5. However, all of a sudden NRG appear to be vulnerable after previously being dominant through the first five weeks of play.
NRG are still a promising team with loads of talent and high hopes as they approach the Finals, but some skeptics will remain until they ultimately find success in an offline environment rather than just online.
SK still not themselves
SK Gaming had a bit of a bizarre outing this week, with a dominant 2-0 victory over Team Dignitas followed by a rather perplexing 1-1 split against compLexity.
SK Gaming are still adjusting to the presence of Stewie2K within the team, but a loss to compLexity, who are going through a recent roster change themselves, leads to some concerns about their consistency. Not only did compLexity recently change members, they changed the most influential member of the team that arguably needs the most coordination with the rest of the squad; the In-Game Leader.
The take away from this game was the continued struggle of SK Gaming on Train, where they amassed only two rounds against compLexity this week to go with a similarly lousy showing against OpTic in Week 5. Their map pool will continue to be criticised moving forward as they look to return to being one of the top three teams in the world.
Renegades a potential threat
Even in a 2-2 week, Renegades have continued to show improvement down the stretch. Renegades took down NRG in the aforementioned 2-0 fashion before dropping 0-2 to Cloud9 that included a narrow loss in Overtime on one of Cloud9's best maps, Mirage.
Fifth-placed Renegades' form has been one of the surprises of the entire season, given the expected drop off with the addition of jkaem in place of NAF, who left for greener pastures on the now-best North American side, Team Liquid. Renegades have done better than just stay afloat, they continually compete against the top sides while being a consistent threat for an upset. While not the favourites by any stretch, Renegades could steal a match or two in the Finals moving forward.
Conclusion
Week 7 looms with Team Liquid and NRG Esports the cream of the crop in the CS:GO NA ESL Pro League Season 7. Team Liquid will face both compLexity and OpTic while NRG match up with Luminosity Gaming before the teams head to Dallas for the Finals in May.