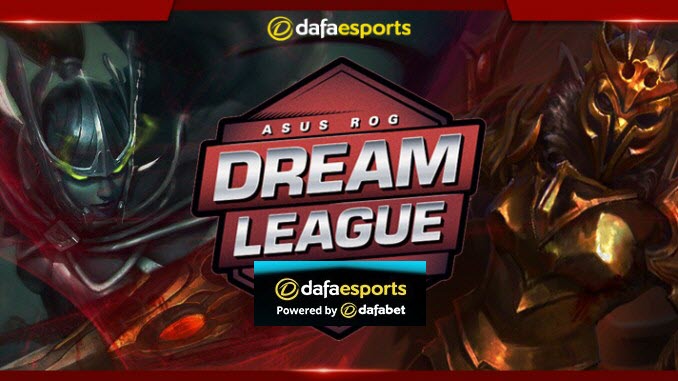 Introduction
After the excitement of the Bucharest Major earlier this month, all eyes now turn to Stockholm, where the next Dota Pro Circuit tournament is taking place.
With a $300,000 prize pool and 300 Pro Circuit Points at stake, every TI8 hopeful will be wanting to win this event, and with Virtus.pro leading the way by being the first to qualify, it's a race for the remaining teams to pick up the points they need to get there.
The Format
This Minor tournament is smaller than many of the competitive events in this skill tier, with only eight teams participating. Two have been invited, with the other six arriving by way of regional qualifiers.
The teams will face one another in a double-elimination format. All matches will be best-of-three, except the Grand Finals, which will be best-of-five.
The Teams
Based on DPC Standings, the two invited teams are Team Secret and Team Liquid. Both underperformed in Bucharest, with Liquid finishing in 3rd-4th place and Secret ranking 5-8th.
Secret were eliminated in the quarter-finals by Newbee, suffering a crushing 0-2 defeat at the hands of the Chinese team. Thanks to a perfect play by Newbee's Sccc on Death Prophet, Secret failed to stand up to their opponents. If the two meet again at this tournament, it's hard to see it going any other way.
Liquid managed to take a game against eventual tournament winners Virtus.pro in their semi-final but still ended up going down 2-1. VP's consistency and coordination had Liquid on the back foot as they took the first game, and they threatened to win the second before Liquid struck a surprise comeback. However, Liquid then succumbed in Game Three. Miracle- tried to shock VP with a Huskar last pick, but with RAMZES666 on Terrorblade, VP were able to set an aggressive pace in the match, winning the round with two decisive team fights. Liquid played well, but their teamwork and consistency just weren't up to it. This is a problem they will need to address if they are to win here.
Newbee, the qualifiers from China, also finished in 3rd-4th place in Bucharest. They enjoyed a good start in their semi-final match against VGJ.Thunder but seemed to be too easily shaken as after losing all of their towers, their opponents managed to stabilise and recover, taking the first game after gaining the gold advantage and making a few strong plays. The second match saw Newbee in a state of panic, struggling to keep any sort of control, and they eventually lost after a crushing team fight. Although there are few who match Newbee's skill level in this tournament, this could be a weakness to exploit, particularly if they continue to deal poorly under pressure.
OG were in Bucharest too and arrive in Stockholm through the European qualification process. Although they managed impressive wins against Na'Vi and Mineski during the Group Stage of the tournament, they suffered defeats at the hands of Team Liquid, Newbee and OpTic Gaming. With two of these three teams participating here too, they'll have to step up a few notches to have any hope of winning.
PaiN Gaming are another team who are competing in Stockholm after also appearing in Bucharest, winning the South America qualifier to secure a position in Sweden. Their performance in Romania earlier this month was poor as they were eliminated early in the Group Stage after sustaining losses against Evil Geniuses, Team Secret and Na'Vi. With such a low ranking in this tournament, along with being defeated by fellow competitor Team Secret, it seems unlikely that they'll manage to score a high place here.
Team Empire have qualified from the CIS region after a somewhat unspectacular start to the year. The Russian team have had some impressive wins in the past, with a top eight placement at TI7, but their more recent performances have been less formidable. With under $30,000 in winnings for 2018 so far, Empire don't seem to be in the same skill bracket as some of their competitors in Stockholm right now.
Immortals arrive from North America and although inexperienced and relatively new, having only been formed in late 2017, they have managed to amass a modest $40,000 in prize money, and even made it into the top 16 in Pro Circuit Points. Still, at this stage, it seems unlikely they will be able to compare to the giants of Liquid, Newbee and Secret.
Lastly, from the SEA region are Fnatic, who have had some strong performances this year. ESL One Katowice in particular saw them place 4th, earning a respectable $80,000 in winnings. Although a capable and proficient team, it's doubtful that they, like many others, can hold their own against the top-tier teams participating in Stockholm as their semi-final defeat in Poland to Liquid highlights. Still, they have more of a chance of springing a shock than most.
Conclusion
After having their weaknesses exposed in Bucharest, Liquid and Newbee suddenly seem much more vulnerable. Both sides will see this tournament as an opportunity to bounce back, while we will see whether their losses were simply down to bad luck, or if they mark the start of a decline. Some teams are more than capable of springing shocks too so this should be a fascinating competition.