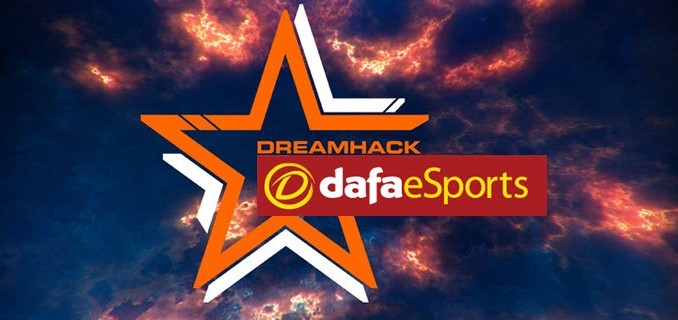 Group B at DreamHack Atlanta is filled with a number of squads who have been on the rise in recent times and features both some budding young stars and seasoned veterans.
The perfect combination of those can be found at Ghost Gaming – 6.370 third favourites for the title with Dafabet – who have continued to surprise during the ESL Pro League, posting a 15-3 record thus far.
This squad is led by the experienced steel, backed up by other veterans filled with versatility in koosta and Subroza. However, the hope of this team resides in the youngsters with Wardell and the newest addition to the squad, neptune.
Wardell, in particular, has been a consistent threat, especially when given the AWP (sniper) role. However, this has been a team effort, with the squad as a whole working together to rise up the ranks.
This is the type of event that Ghost can have a major impact at, albeit they have landed in a fairly difficult group.
Rogue have potential
After the loss of in-game leader cadiaN to North, Rogue appeared completely lost. However, with MSL joining the fray at the end of October, the team now have a clear sense of direction under his strict leadership.
There still is some pessimism about MSL picking up the primary AWPing roles on top of his in-game leader duties, given they already have a more-than-serviceable AWPer on the squad in Rickeh.
The player who needs to have the largest impact under the new leadership is SicK, a youngster who has yet to fully realise his potential.
However, if Rogue are able to build a nucleus around MSL's tactics and the skills of SicK and Rickeh, they have a chance to become a dangerous squad, particularly at this second-tier level.
They can be backed at 7.730 to win the event.
New-look Vitality favourites
Team Vitality enter with the most intrigue of any team at this event, given their limited time in the spotlight since the introduction of a new line-up.
With many remnants of old French line-ups alongside a newcomer in highly-touted youngster ZywOo, Vitality have a chance of replacing G2 Esports as the best French team on the scene, particularly given the recent struggles of G2.
ZywOo will have a big say on whether or not they can claim that crown. He has been hyped up for a long time given his mechanical prowess. Alongside him is the Swiss Army Knife in NBK-, a player who continues to excel in any role given to him, aside from perhaps in-game leader.
If Happy is able to put his ego aside, work together with his squad and become a dangerous lurker again, Team Vitality have a shot to not only make waves here in Atlanta, but also have a massive effect on the CS:GO landscape itself.
This is reflected in their position as title favourites – they head the market from compLexity (who are in Group A) at 3.400.
Can Fragsters become great Danes?
Fragsters have been a dangerous team down the CS:GO pecking order, hailing from the game's best nation in the world currently: Denmark.
The Danes continue to be some of the best players in the world, with Fragsters looking to make their mark on their own country's scene.
One of the players to watch on this incredibly young squad is refrezh, who has performed well during the team's limited time on LAN against solid competition.
One of the keys to Fragsters' success moving forward could be their willingness to play Nuke, a map teams continue to shy away from. If Fragsters can supplant themselves as a top team on Nuke, that could be their ticket to surging up the rankings.
They are 7.460 to begin such a surge here by winning the title.
Open race
Overall, there appear to be lots of possibilities in Group B with any of the four teams capable of progressing to the semi-finals and making a name for themselves.
A good case can be made for Ghost Gaming, who could really cement their strong recent play with a win in Atlanta, and it will be fascinating to see how they respond to being among the favourites when play begins on Friday.