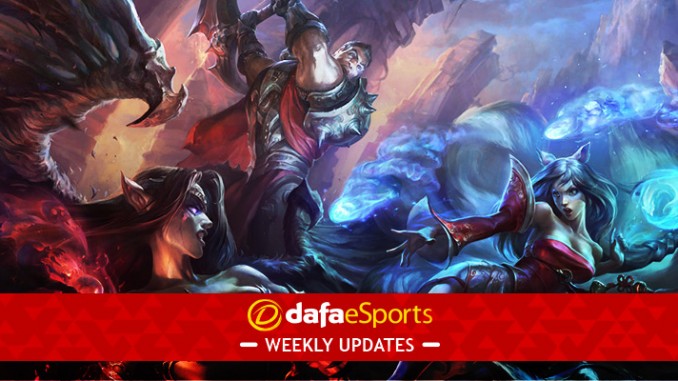 In perhaps the most active scene of Dota 2 competitive play, Chinese fans had plenty to enjoy throughout 2018 – from their near-miss at The International, to the many tournaments their teams have played in across the globe.
As the new year begins, we take a look at the ups and downs of China's performance in the game over the past 12 months.
The International 8
China entered TI8 with the deck stacked in their favour – out of the 18 teams that attended (from six different regions), six of them were Chinese in origin.
With PSG.LGD, perhaps China's most formidable Dota 2 team, as well as Vici Gaming, Newbee and VGJ.Thunder earning a place through Pro Circuit points, and Team Serenity and Invictus Gaming arriving through regional qualifiers, a third of the teams in attendance hailed from China.
In fact, in terms of players, China's appearance was even more pronounced – 27 players at TI8 were Chinese, with the next most common nationality Filipino (8).
With so many teams in the competition, China was all but guaranteed a good showing – but the end results were undeniably the greatest disappointment of the year, as far as the Chinese scene was concerned.
Invictus failed to get past the group stage, going home with paiN Gaming. TI4 champs Newbee were edged into the lower bracket by OpTic Gaming, and then knocked out in their first match against the Winstrike Team, whilst Vici were forced to eliminate VGJ.Thunder in the 1st round – only to be beaten by Team Secret straight after. With Serenity suffering a relatively-early defeat to OpTic, soon all the hopes and dreams of another Chinese International win were riding on LGD's back.
The team seemed to be on top of their game – a shaky start in the group stage turned into a dominant performance in the play-offs, finally smashing the near-unstoppable Virtus.pro and avenging their loss to Team Liquid last year.
They stumbled, however, against OG in the winners' semi-final, falling to a 2-1 defeat. They managed to recover, winning the lower bracket final 2-0 against Evil Geniuses, but in the grand finals LGD just couldn't quite match their opponents. After a nail-biting five games, and despite OG suffering an early disadvantage as they fell 2-1 down, the European team mounted a heroic comeback to win 3-2.
Other Tournaments
China's participation in major events this year wasn't so spectacular – most of their teams at TI8 earned their spot through quantity of events, either by partaking in minors, or ranking highly enough in majors to earn some PCP, if not the lion's share.
Still, they had some success, with three Chinese victories at major events across 2018.
VGJ.Thunder mounted a lightning comeback against EG during the finals of Galaxy Battles 2, recovering from a 2-0 defeat in the upper bracket final to hand the Americans a devastating 3-0 loss in the grand finals.
Serenity took home the gold at the World Showdown of Esports, suffering only a single loss throughout the event and fending off one of America's new teams, J.Storm, in the final.
And, at the start of the year, Newbee got some much-needed revenge on Liquid at ESL One Genting, scoring a 3-2 victory over the team that wiped them at TI7. It seems Newbee couldn't reserve this second wind for TI8, unfortunately for them.
Newcomers and Departures
2018 saw the rise and fall of Vici Gaming's sister team, Vici Gaming Reborn. Rebranding from Vici Gaming Potential, this team enjoyed some success in earlier years, but failed to live up to that in 2018, disbanding once again in September.
Meanwhile, VGJ.Thunder announced that their team had disbanded in late September. With VGJ.Storm becoming incorporated into Forward Gaming, this spells an end to VGJ's involvement in the Dota 2 Pro Circuit – at least, for now.
Despite these losses, China remains arguably the most active region for competitive play. We are bound to see some surprises come out of the area in 2019, and their players will be eager to finally take home another International win after two years in 2nd place.