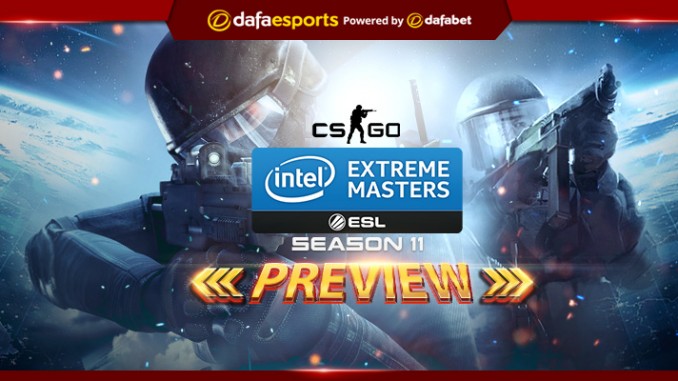 After an amazing season, Intel Extreme Masters (IEM) has once again brought the best players of eSports to compete for the World Championship back to where it has been successfully concluded: Katowice, Poland. This final leg of Season 11 promises a total prize pool of $650,000, with the $250,000 up for grabs among the 12 CS:GO teams who have been lucky enough to be part of this event.
According to IEM, it is their first time to have competitions to span over 2 weekends, and the CS:GO tournament will be scheduled on March 1-5. These 12 teams will be divided into to 2 groups of 6 to play a round-robin, best-of-one format. Group stage event will be held on the first 2 days, March 1st for Group A, and March 2nd for Group B. All matches in the playoffs will be played in best-of-three, except for the Grand Final which will be played in a best-of-five format.
Group A
The Danes of Astralis remain the leading favorite of this group, undoubtedly. Having a sports psychologist gave the team positive results, from having choking issues to becoming almost unstoppable. The biggest competition that we could see here can come from Fnatic, FaZe Clan, and Ninjas In Pyjamas. As former IEM Katowice Season 10 World Champions, Fnatic still are one of the favorites; however, with all the recent changes in their lineup, fans are wondering if they would still have the same dynamic as the old Fnatic from years back. And with the recent decline of Fnatic CS:GO team, many would like to see a comeback, but with their recent performance and the player swaps it is still hard to say.  The next favorite is FaZe Clan and it's been said that having "NiKo" in their roster could give them so much potential. Lastly, there is Ninjas In Pyjamas, although struggling, has the possibility to contend, but doesn't really look hopeful based on their games for the past months.

As for the westerners of this group, OpTic Gaming and Immortals, less is expected against their European contenders. Fresh from a 2:0 win over Team Liquid in the NA Closed Qualifier for IEM Katowice, the Immortals' game looks good despite the change in their line up after acquiring former SK Gaming player "fnx". However, it's still hard to predict how this Brazilian team would stand. On the other hand, OpTic Gaming's loss of "stanislaw" has been said to have made great effect on this team's performance.
Group B
This group features a list of mostly powerhouse teams starting with DreamHack Masters Las Vegas 2017 Champions, Virtus.pro. The Poles certainly have the advantage with the event done at home. If you have seen a VP match, everywhere they go their fans' support is incomparable. With the event done at their "home court", can you just imagine how the cheers would be like? Granted that there is no such thing as home-court advantage in CS:GO, but what we do know is that VP likes to put up a good show for their fans.
Then there is SK Gaming, North, and Natus Vincere who all have made it to the playoffs in the recent DreamHack masters. Many could still see these three making it at the top list. SK Gaming has been consistent in making it to the top of events they've played in 2016, and even took 2nd place in DHM Las Vegas. This team seems hungry for a win, and it's not impossible for them to get the World Champion title. North have had an impressive performance to start 2017, and they can surely secure a place if they can continue being highly competitive, alongside Natus Vincere. Na'Vi has been one of the best teams in pro-CS:GO from way back.  Due to the big leagues in this group, there is not a lot of hope for North America's Cloud9 and the Danish Heroic, unless they analyzed the opponents' strategies, it might just secure a win that's initially deemed impossible. After winning ESL Pro League Season 4, Cloud9 has been struggling with their games, while Heroic could really feel the effect of losing "gla1ve" to Astralis.
Conclusion
It's currently hard to predict who will be taking the title home for this event, but we can round it up among the top three pro-CS:GO teams in the world: Virtus.pro, Astralis, and SK Gaming. We can also consider the possibility of Fnatic defending their title, if they can revive their old glory from last years'.