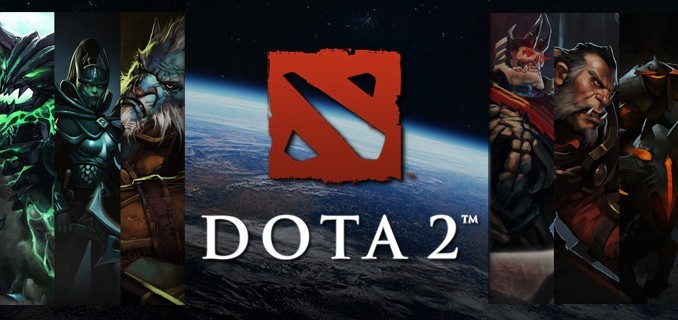 Setting the Stage
For the final Major of the season, teams are headed to Shanghai to battle for a prize pool of $1,500,000 along with a share of a whopping 2,250 Dota Pro Circuit points. While some teams are simply playing for either the prestige or the money, for seven of them, it will be a test to see which four can finish inside the Top 8 in the DPC rankings and therefore earn themselves a direct invitation for The International 2018.
The competing teams who were invited to this event are Virtus.pro, Team Liquid, Mineski, Team Secret, Newbee, Vici Gaming, VGJ.Thunder, Evil Geniuses, Natus Vincere and as a replacement for Team OG, who dropped out due to a roster change, OpTic Gaming. Joining them from the qualifiers are The Final Tribe (EU), VGJ.Storm (NA), TNC Pro Team (SEA), PSG.LGD (China), Team Spirit (CIS) and Infamous (SA).
The group stage consists of four groups of four teams with games played in a best-of-three, double-elimination GSL format. The top two teams from each group will go through to the Upper Bracket of the Main Event and the bottom two sides will go into the Lower Bracket. The Main Event is a best-of-three double-elimination bracket, with the Grand Finals being best-of-five.
The Final Seven
Due to the high number of DPC points available, any team that wins this event that is also still eligible for an invite is guaranteed to go to TI8.
Alongside the four teams currently in the Top 8 who have not yet qualified for TI8 – Mineski, Vici Gaming, Newbee and VGJ.Thunder – there are three teams that are eligible and can mount a challenge – OpTic Gaming, TNC Pro Team and The Final Tribe. All other teams have either already qualified (in the case of VP, Liquid, PSG.LGD and Secret) or they are unable to secure an invite due to having made roster changes mid-season.
The main teams to follow will be 8th-placed VGJ.Thunder and 9th-placed OpTic, given that only 135 points separate them. VGJ are effectively the gatekeepers, with their score being the current minimum to surpass to get an invite.
While TNC and The Final Tribe need to finish inside the top two, 7th-placed Newbee and VGJ can make it even more difficult if they place in the top four as if both manage to pick up points, TNC and TFT will be required to win the tournament. Meanwhile, OpTic are the team that are most likely to sneak into the Top 8 as they only need to finish fourth or higher here as long as VGJ do not place above them.
The Final Battlefield
While the groups have not yet been confirmed, since the tournament will see all 16 teams qualifying for the Playoffs, we can take a look at what may be to come.
The clear favourites right now are Virtus.pro. Sitting atop the DPC Rankings and coming off their win at ESL One Birmingham last week, which they secured without dropping a single game, their momentum is remarkable. Most important has been their ability to take small leads and push their advantages, as well as come back from deficits, with these traits having been demonstrated expertly in Birmingham. However, they may have to watch out for teams that weren't there – PSG.LGD and VGJ.Storm in particular – as they've had time to analyse their play and potentially build counters. The new balance patch must also be considered as some of the heroes that were heavily used in their victories – specifically Death Prophet, Dragon Knight and Clockwerk – have since received nerfs.
Team Liquid, 3rd in the Rankings, had a very disappointing showing at ESL One, going out in the group stages to paiN Gaming. Whether they were trying new things in an attempt to diversify their strategy or simply hit a slump and felt the need to change their formula, the TI7 winners need to bring their best here as it's their last opportunity to win a Major this season. If they bring their form from Birmingham, however, they risk another early exit.
Second in the DPC Rankings, PSG.LGD are another major contender in Shanghai, having won both previous Majors in which they played; MDL Changsha and EPICENTER XL. Particularly impressive was their EPICENTER XL win as it involved victories over both VP and Liquid, suggesting they may be starting to understand how to play against them successfully. Their downfall could come from the fact they are slow to start, as was highlighted in Changsha where they came 4th out of six in their group before hitting their stride in the Playoffs.
Team Secret are in a major slump, with their recent performances not befitting a team that have already secured an invite to TI8 and are currently 4th in the DPC Rankings. While they did perform well in the group stage of MDL Changsha, they fell short in the Playoffs, managing only to take one game of their series versus VGJ.Storm before falling to eventual winners PSG.LGD. The hope is that they have taken these two weeks to shape up and analyse their opponents as there are teams hungrier than them right now who could bite at their heels.
Conclusion
Given the format, it is difficult to blame anything but poor performance or simply being outclassed as reasons for a team falling early, meaning that this event is likely to be a good measure of each team's skill leading up to TI8. With four invites for TI8 remaining to be secured along with the highest prize pool this season, teams are sure to bring their best and give everything they have so they can lift the trophy.