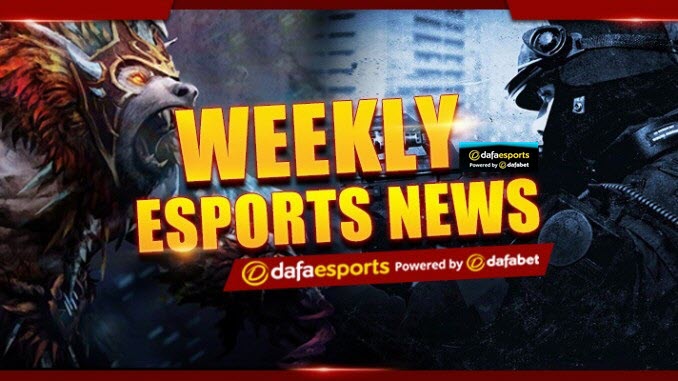 Esports News: Team Ukraine fought their way down a tough road on their way to being crowned champions of WESG Europe 2017 in Barcelona, Spain.
One of the pre-tournament favourites, Team Ukraine surprisingly did not claim first place in Group A in the initial Group stage. With one of the most stacked rosters at the tournament, quality role diversity – including a dedicated superstar as well as an in-game leader – Team Ukraine initially showed quality in their opening two games of the group.
Early Wins Before Ukraine Stumble
First defeating North Academy 16-8 on Overpass, the Ukrainians followed that performance with a victory over the Baltics and Scandinavia representative NOREG, 16-8 on Train. Where Team Ukraine stumbled would be on their second play of Train, this time against GODSENT, a fully fledged team outside of this competition, as they fell to a disappointing 10-16 scoreline. However, after defeating Team Endpoint on Nuke (16-5), Team Ukraine found themselves moving on to play against BIG in the Round of 12.
The Germans of BIG were considered a sleeper team for this event, given the genius of IGL gob b, the skills of tabseN, and the cohesion of the team against primarily mixed teams. However, Team Ukraine were able to stifle BIG's efforts, beginning on Overpass. This game was all about superstar player s1mple for Team Ukraine, as he picked up a "thirty bomb" (or 30 kills), nine more than any other player on the server in the 16-10 win.
Map two of Cobblestone was one of the oddest maps of the tournament, given how the stars played. In an incredibly close 16-14 victory for Team Ukraine, both teams' stars failed to have amazing performances, with s1mple having 20 kills; Bondik topping the charts at 27; while tabseN had the lowest amount of kills on his team, with 16.
Spanish No Match
The quarterfinals saw Team Ukraine play against Wololos (Spain), the only mix team they would face in the playoffs. Map one of Overpass was a tale of two halves, with each team only securing two rounds on their T side, while then grabbing an incredible 13 rounds on their CT side. Wololos won four straight rounds to start Overtime, giving them the impressive 19-15 win.
Ukraine bounced back to secure Train 16-6 off the back of 12 T-rounds, with Inferno being the deciding map. Inferno came down to Ukraine winning 12 of 13 rounds, pulling away at 14-9 before winning to the tune of 16-11 overall. Once again s1mple led the way at 29 kills, but markeloff was close behind with 25 of his own.
The semifinals for Team Ukraine contained two similar maps against Fnatic, who had Brollan standing in for KRIMZ. Each map was 16-13: Overpass was up first, which emerged as a consistent map for Team Ukraine, then Mirage second, with close score lines at the half (6:9, 7:8). Team Ukraine simply pulled away late in each scenario, having stretches of securing seven of eight rounds, as well as eight of nine rounds – both key factors in edging out Fnatic with a 2-0 triumph.
Group A Rematch in the Final
The finals were an all Group A affair, with Team Ukraine squaring off against Group A first seed GODSENT for the title. GODSENT were not expected to get this far, given their position as one of the weaker teams at the tournament, coupled with the fact that they are currently in search of a fifth player for the squad after the removal of znajder, while also benching Dennis.
The first map of Mirage was all about two runs that GODSENT put together, starting with winning eight out of nine rounds on their CT side, although it was the only CT rounds they would claim. After dropping the initial pistol round and subsequent round on their T side, GODSENT then pulled off eight of nine rounds for the second time, giving them the 16-10 win.
The second map was Team Ukraine's playground of Overpass, where both sides had impressive T sides. Team Ukraine took the lead early with a 10-5 T-half before having a slow start to their CT side with only one round win in the first five. However, a stretch of four round wins in a row pushed Team Ukraine to map point, of which they secured four rounds later for the 16-12 win. Edward topped the scoreboard at 24 kills.
The final map of the tournament was Inferno, in which GODSENT jumped out to a 5-0 lead. Team Ukraine then only dropped a single round the rest of the half, giving them a solid 9-6 lead heading into their T side. The second half mirrored the first, with GODSENT securing an initial set of rounds – four this time – before Team Ukraine answered. Team Ukraine proceeded to win seven of eight rounds, giving them the 16-11 victory and the title.
While each member of Team Ukraine stepped up at one time or another, it was s1mple who continually displayed his brilliance during this tournament to help lead them to victory.