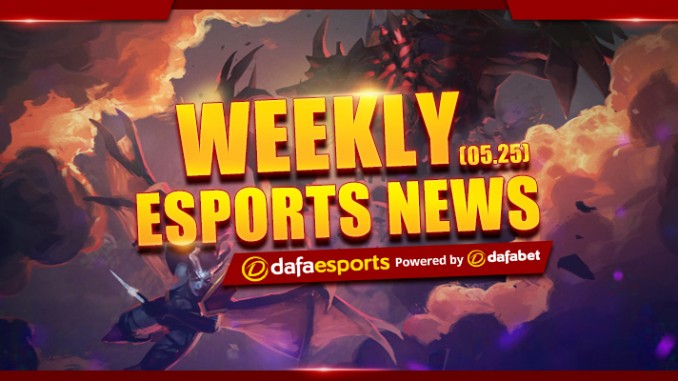 Welcome to the Weekly Recap, where we gather the top stories that happened in the past week to help you catch up with the busy world of eSports!
Dota 2
Post-Kiev Roster Shuffle Update
Wings' former carry Chu "shadow" Zeyu has created the all-Chinese roster named Team Eclipse.
He will be joined by former EHOME subs Sen and jdh, who will be the team's offlaner and roamer support, respectively.
Eclipse will be completed by former CDEC Gaming midlaner Shiki and former LFY hard support lpc.
Shadow's two former teammates, faith_bian and y' are now with EHOME.
In NA, DeMoN made his stand-in role with Complexity Gaming as a permanent support, along with midlaner Feero.
Liquid beat new-look TNC at Starladder Invitational
Liquid banked on its experience to outlast the rising TNC team 3-2 in the Starladder Invitational 2 final in China.
TNC, which replaced ryOyr with NA veteran 1437 before the competition, reached the final without dropping one game in three series, but they got into a tough and classic fight against Liquid in the championship round.
Liquid's midlaner Miracle starred in the ultimate round, though his TNC counterpart Kuku did not disappoint.
The Philippine-based team had the lead in the early game in Game 5 but fell off in the midgame, ultimately losing to Miracle's iconic, and feared, Invoker performance.
League of Legends
SKT defeats G2 in MSI final
World champion and LCK Spring Split winner SKT defeated EU LCS Split victor G2 Esports 3-1 at the Mid-Season Invitational
G2 was able to make it a competitive series against the dominant Korean team as G2's PerkZ stunningly outplayed Faker, who's known as the best LoL player ever.
But in the 3rd game, SKT found its dominant rhythm and closed out the final in the last two games, with Peanut stepping up for the unusually struggling Faker.
CouterStrike: Global Offensive
SK Gaming leads NA Division in ESL Pro League 5
NA will head to the world finals of ESL Pro League 5 with Brazilian giant SK Gaming in the lead.
SK actually had a hard time streaking to the top of the table as the team is still trying to mesh with new player felps, who replaced fnx just days before the league started.
Following SK to the LAN tourney, in order, are Liquid, Immortals, NRG, Cloud9 and OpTic Gaming.