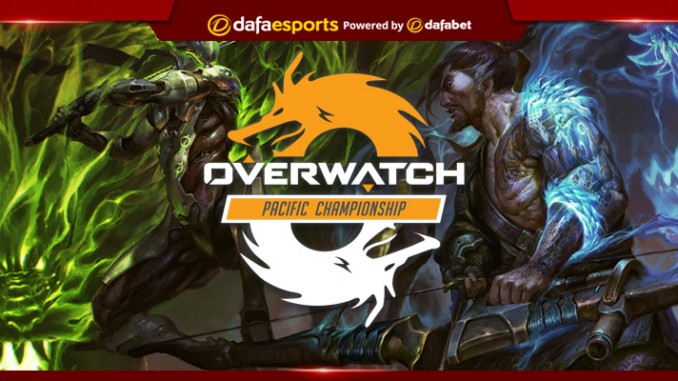 Overwatch, the latest in a long list of Blizzard franchises, was released almost a year ago and since then, the video gaming public have been clamouring for an official tournament to enable players to pit their abilities against each other in a public setting.
Blizzard themselves answered the call by putting together the Overwatch Pacific Championship (OPC), running out of their own eSports Stadium in Taipei, Taiwan.
To aid its success, they offered an $8,300,000 TWD ($271,935 USD at the time of writing) prize pool split among the eight teams competing, with the winners receiving $3,000,000 TWD ($98,344 USD).
The format
The Regular Season will follow general round robin rules. These matches will be played in a standard best-of-five (BO5) format, with the traditional three points being awarded to the winner. Each team will play every other team four times over a period of four weekly rounds.
Once these rounds have been concluded, the top three teams will go through to the Playoffs, which will be played in a Bubble Race format. Here the second and third place teams will play against each other in three best-of-seven (BO7) affairs taking place over three consecutive days. The first team to score two wins will advance to the second stage of the Playoffs, where they'll face the first place team from the Regular Season in a battle to find the winner of the very first season of the Overwatch Pacific Championship.
The teams
Three teams from Taiwan will compete at the OPC, along with two teams from Japan and a team each from Thailand, Hong Kong and Australia.

Machi Esports, Flash Wolves and ahq e-Sports Club make up the Taiwanese sides, while DeToNator.GOLD and SunSister come from Japan. Fireball, the first professional Overwatch team from Thailand, will also be competing alongside Hong Kong Attitude from Hong Kong.
The final team will be Blank Esports from Australia. They are a side that have won all 15 professional tournaments they have entered to date so are heavy favourites to win the competition, even if it does represent a step up in class.
Blank Esports dominate
Round One of the OPC saw Blank Esports – a team which used to be known as Fusion Girls before being purchased by the Blank Esports brand – decimate their opponents with a complete shutout, winning every single one of their seven games. They were the only team to achieve this feat although Flash Wolves were close, losing only a single game across the entire round. This was to Blank Esports, showing just how skilfully superior the Australians are to just about all of the other competing teams. Perhaps this streak will change in the upcoming rounds of the OPC, but it's certainly impressive for a team that is enjoying its first ever international outing.
The star of Blank's roster – at least at this early stage – is without doubt offensive player ieatuup. He is able to take down scores of opposing team members without breaking much of a sweat. Throughout the first round it wasn't uncommon to see ieatuup taking out three or four opponents within a matter of seconds, which suggests he is going to be one of the key players at the tournament.
SunSister must pull together
At the other end of the scale, it was an extremely bumpy start for SunSister, a team from Japan who, on the official website for the OPC tournament posted little more than "Victories and prizes aren't the only thing that we're pursuing". This is probably for the best since they haven't won a single game so far.
The player whose form is arguably posing the biggest problem for SunSister is Elu, who always seems to be out of position and using his ultimate at a time which isn't ideal for his teammates to utilize.
Furthermore, ZETMAN, the team's tank, often finds himself without the support needed to make meaningful pushes into the opposing team's territory. And once the tank goes down – especially someone as heavy hitting as Reinhardt – then it's only a matter of time before the rest of the team suffers the consequences, resulting in a team wipe.
There is still time to pull things around though as with three rounds of the Regular Season still to go, there's a chance that they could use the small breaks between matches to closely observe their opponents and step things up. However, there's no denying that after their performance in the first round, they'll have to dig deep if they are to qualify for the Playoffs.
Everything still to play for
With the second round of the OPC already underway, all teams still have everything to play for and, being the very first season of a brand new tournament, everything to prove as well.
Can Blank Esports continue their winning streak of finishing on top at every tournament they enter, despite the step up in class? Can SunSister pull it together and claw back some wins? Either way, Blizzard's first Overwatch tournament is proving to be an interesting affair for fans of eSports and the action is only just beginning.