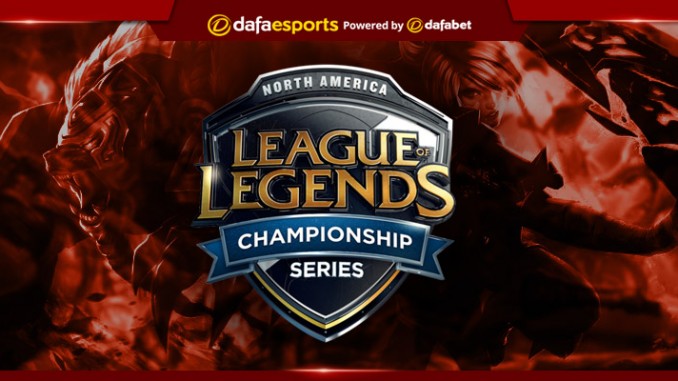 OpTic achieved their first 2-0 week in the North America League of Legends Championship Series Summer Season, with victories over both TSM and Cloud9 in Week 5.
OpTic looking good
Now up to four wins for the campaign, OpTic found a nice groove this week, primarily on the back of solid play by PowerOfEvil and Arrow.
OpTic suddenly have relevancy in a Summer split which is incredibly competitive from top to bottom of the standings. Despite sitting joint eighth, they now find themselves just two games out of a tie for first place.
Whether or not this was just a chink of light in an otherwise unfortunate season is still to be determined, but their quality drafting and path to victory appear to be fairly simple to replicate – set up both PowerOfEvil and Arrow on comfort champions even if they are perhaps not considered top tier (as with PowerOfEvil's Viktor selection) and allow others such as Dhokla and Big to play a more supportive role with either backline peel or frontline engage.
FlyQuest at the double
The other side to enjoy a 2-0 week was FlyQuest, who continue their surge up the rankings.
FlyQuest have maintained their rise in play primarily through the excellent drafting of coach Saintvicious as he continues to receive praise for his ability to set his team up for success.
An early priority on Braum above most teams has been the most notable tweak by FlyQuest, securing an advantage in the bottom lane that allows WildTurtle to have success.
The second match against 100 Thieves had the ending of the weekend in the NA LCS as FlyQuest were able to win via a base race. With both teams pushing for the win, FlyQuest destroyed 100 Thieves' nexus just a split second before their own went.
This does show that FlyQuest are by no means untouchable during their run of good form, although the courage to go for such a race does tend to show stability in the late-game shot calling.
Blaber stars
Cloud9 went 1-1 this week with a new-look roster featuring rookie Blaber in the starting line-up over Svenskeren.
Cloud9 have continued to tweak their line-up in the hope of finding sustained success, with recent roster moves finding more positive results than previous iterations.
Cloud9's victory was over Team Liquid, with Licorice performing well on the rarely-seen Poppy selection up in the top lane. Some of the success from this match-up was diminished due to the perceived poor drafting from Team Liquid, but early dividends with such a young player is a nice start for Cloud9 and their play-off aspirations.
CLG stumble
After winning four of five and shooting up the rankings, Counter Logic Gaming regressed this week, falling to both Golden Guardians and Team Liquid.
CLG took compositions in both games with limited room for error, in particular in their match-up against Team Liquid with the selection of Kled in the mid lane, a pick growing in popularity stemming originally from China's Rogue Warriors.
Counter Logic Gaming have been a similar team for quite some time, generally floating around .500 in the standings with the ability to defeat any team in the league, but lacking the consistency to beat up on those in the lower ranks.
Dardoch shines
Echo Fox managed to secure a 1-1 week with Dardoch leading the way in their victory.
Emerging as an MVP candidate for his continued dominance, Dardoch went godlike with seven kills and zero deaths on his signature champion of Graves.
Echo Fox are among those tied in first place, although their weakness is the most clear-cut of the bunch with their bottom side struggling week after week. The hope for Echo Fox is that Huni can return to his early-season form, with the combination of his and Dardoch's peak a chance to offset their other issues.
All to play for
With four teams now holding a 6-4 record, three at 5-5 and two more at 4-6, the phrase 'there's everything still to play for' never had more relevance.
There are four weeks remaining in the NA LCS Summer season and technically every single team is still in with a shot of winning.
Week 6 begins on Saturday (July 28) with four matches scheduled.
Esports Betting: Dafabet's odds make 100 Thieves, Echo Fox, Team Liquid and CLG favourites to beat Clutch Gaming, FlyQuest, Golden Guardians and OpTic respectively.