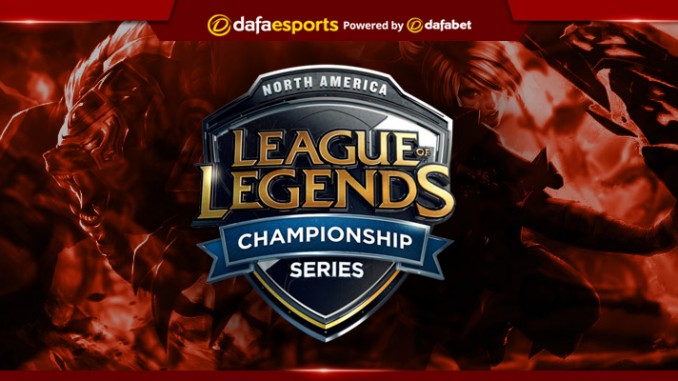 After a poor showing at Rift Rivals, 100 Thieves are in search of answers during Week 4 of the North American League of Legends Championship Series.
A curious trade
100 Thieves made a controversial decision just after the conclusion of Week 3 with the announcement that they had traded starting Jungler Meteos to FlyQuest, with FlyQuest Academy Jungler AnDa coming the other way in the deal.
It is uncertain as to whether 100 Thieves will run their old line-up with AnDa in place of Meteos or use their Rift Rivals roster of Brandini in the Top lane and Levi in the Jungle, which requires the removal of Ssumday or Ryu from the normal five-man team due to the import rule.
100 Thieves only acquired one victory at Rift Rivals and that was against the perceived weakest team at the event, Splyce, while generally looking out of sync. This is a major concern moving forward for the previously solid 100 Thieves, who are now a complete mystery in both their line-up and their potential.
The first match-up for Week 4 is against fellow first place side Team SoloMid (TSM 1.689, 100 Thieves 2.190), before 100 Thieves duke it out with the Golden Guardians.
Echo Fox inconsistent
Echo Fox's performance at Rift Rivals summed up their general play, with night and day efforts throughout. At times, they looked completely lost early in the Group Stage, yet they were then able to take down Europe's G2 Esports in the Finals, giving the European powerhouse their first defeat since the Spring Split Finals.
Echo Fox have been this way since the adoption of this line-up, with emotional players that tend towards a hit or miss style that provides incredible highlight moments, at times, followed by failure.
This week is another difficult one for Echo Fox, with Counter Logic Gaming (Echo Fox 1.606, CLG 2.350) and TSM (TSM 1.641, Echo Fox 2.290) both looking to prove themselves.
Cloud9 have issues
Another team looking for the right path are Cloud9 who, after a disastrous opening to the year, currently sit in bottom place with just a single win to their name.
Cloud9 reinserted Jensen and Smoothie back into the starting line-up and while they did look improved, they were unable to secure a victory last week.
Unfortunately for Cloud9 their late game woes have continued, highlighted by their inability to close out Echo Fox at the tail end of Week 3. The pressure to reinsert the final benched starter, Sneaky, back into the line-up continues to grow as Cloud9's playoff hopes begin to dwindle. It appears uncertain whether or not that will happen, but the good news for Cloud9 is they have had a history of being one of the fastest adapters of new patches with coach Reapered at the helm, with a new patch set to hit this week.
Cloud9 are also set up with a perfect pair of games to prove themselves, with middle of the pack teams FlyQuest and Counter Logic Gaming on their schedule.
Clutch still searching
A team looking to boost their play are Clutch Gaming, who sit at 3-3 after 1-1 splits in every week so far. Arguably the most difficult team to peg down outside those currently in the midst of roster transitions, Clutch have shown the ability to take down the likes of TSM and Team Liquid, while in the same manner fall to teams around them in the standings such as CLG.
Top laner Solo has generally looked improved so far this summer, although other players such as LirA have struggled at times. The best composition for Clutch appears to be centered around having Mid laner Febiven in a carry role, allowing him more influence on the outcome of the match.
Clutch have one of the laxer schedules this week, with Golden Guardians (Clutch 1.429, Golden Guardians 2.870) followed by OpTic Gaming (Clutch 1.344, OpTic 3.290).
Conclusion
Week 4 should bring a little more clarity for the teams after the break for Rift Rivals. With no one team dominating and four teams grouped in first with a 4-2 record, there is still a lot to play for in the NA LCS Summer Season.