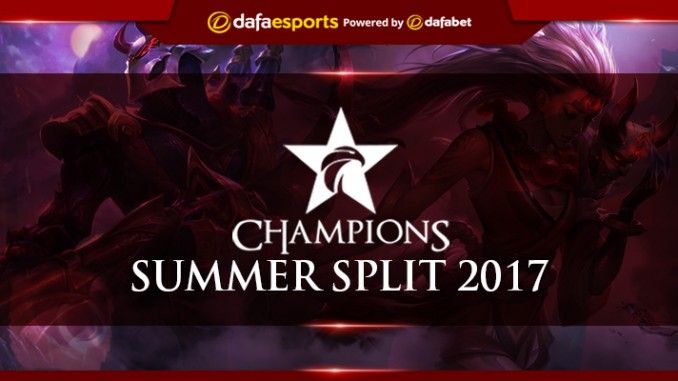 All eyes of the League of Legends world have been on the regional Summer Splits these past few weeks as the best teams do battle. Over in South Korea, ten of the best teams have now completed the double-round-robin match-ups, with some surprising results.
Longzhu Something of a Surprise
After 18 best-of-three series, Longzhu Gaming took home the number one overall seed and thus a place in the finals heading into the playoffs of Korea's LCK. After a disappointing Spring Split, Longzhu retooled their roster, with the additions of top-laner Khan and Jungler Cuzz, coupled with the promotion of Bdd to the starting mid-laner position. This was the basis for Longzhu's surprising success this Split.
Cuzz has been dominant all Split long, showing impressive skill on both damage and tank-focused Junglers. Likewise, Khan has impressed with his absurdly deep champion pool, which includes the likes of Mordekaiser. Khan's ability to absorb pressure from the enemy team – usually multiple people ganking his lane in an attempt to kill him – while not dying, has been one of his strong suits this season.
The breakout star for Longzhu has been Bdd, a player benched while playing incredibly well due to internal team problems on previous teams. Bdd follows in the same champion pool footsteps as both Khan and Cuzz, in that he can perform on a wealth of champions – Galio and Zed, in particular. While performing well all season long, one concern for Longzhu in the finals is whether or not their rookies can perform when the lights shine the brightest.
KT Rolster Look Good
The "super-team" of KT Rolster has continued to impress, amassing the same 14-4 record as Longzhu, good for the second seed due to tiebreakers. With their incredible wealth of talent in every position, KT Rolster typically defeat their opponents with limited macro game plans, instead focusing on their individual play. Jungler Score, who the team was built around, has continued to impress in particular on the likes of both Gragas and Elise. Mid-laner PawN is the key to KT Rolster, as when he plays at a star level, they look to be the best team in the world.
However, PawN will also show weaknesses in the lane at times, dying in very poor situations, thus forcing his team into a disadvantageous position. If PawN is able to play Galio, by far his most successful champion this Split, across multiple games then KT have a real chance at winning it all.
SKT Struggle

SKT have taken a surprising step back this Split, primarily on the back of a four-series losing streak. SKT failed to adapt to the patch with any sort of haste, with the side being left in the dust as their opponents continually got strong picks. SKT have been notably unwilling, at times, to conform to what people believe are the best champions during a given patch. However, outside of that four-series stretch, SKT were their dominant selves – amassing a 13-1 record. While their road will be difficult through the playoffs, it's tough not to see SKT finding themselves in the final against Longzhu. With Faker, long considered the best player in the world, on their side, SKT will be favoured in any match moving throughout the playoffs.
Team MVP Slump
The most shocking development of the Summer Split was the fall of Team MVP to eighth place from fourth in the spring. MVP were expected to continue making strides in their second season together, given how young and talented the players are. Yet MVP struggled to find any form of consistent success this season, only amassing six series wins.
One key aspect of their play that was absent was the presence of pocket picks. MVP kept teams off-guard in the Spring Split by continually playing these oddball champions, such as Sion, in both top and – even more surprisingly – support. The combination of improved teams around them and a lack of trickery in the pick-and-ban phase appeared to haunt MVP all season long.
It's now on to the Summer Playoff, where SKT will face afreeca Freecs. A gauntlet of Samsung Galaxy, KT Rolster and finally Longzhu awaits, as the teams battle for a place at the Worlds.