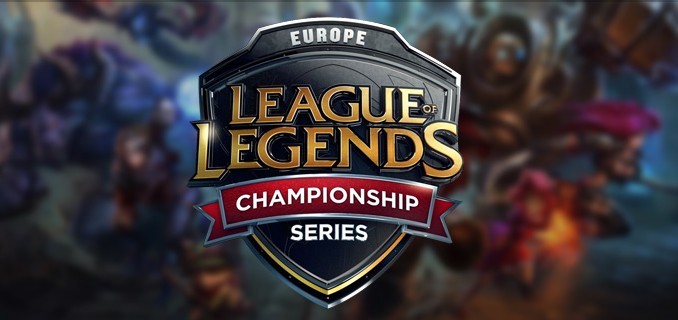 Fnatic went 2-0, including a win over the previously-unbeaten Misfits, in an entertaining Week 5 of the Europe League of Legends Championship Series Summer Season.
Rekkles benched
Fnatic have continued to field Bwipo in the bottom lane, putting Rekkles on the bench.
With their success predicated on manipulating the draft with deception and flexibility, Fnatic's drafting skills were on full display this week.
First placing Gangplank in the bottom lane in game 1 before a game 2 sighting of Wukong in the mid lane, Fnatic continued to find unique ways of catching their opponent off guard.
Caps has continued his incredible Summer performance, with his match against the Unicorns of Love containing the most absurd stat of the season – 15 kills and zero deaths on the recently nerfed and now rarely-seen Irelia mid lane.
Fnatic appear to have it all, with an all-star riding the bench due to champion preferences, with no sign of slowing down any time soon.
Splyce surging
Splyce have continued their resurgence, winning five of their last six matches to improve their overall record to 5-5.
One of the keys to Splyce's success has been their priority on securing Zoe for Nisqy, with their last three victories utilising Zoe in the mid lane. Splyce looked all but out of it in the beginning stages of the split, in a race with H2K for the worst team in the league, yet all of sudden Splyce have found consistency in their play, with a win over Fnatic included in their run.
Week 6 is a different beast altogether for Splyce, with match-ups against two of the top dogs in the league – G2 and Misfits – scheduled, although each team looked vulnerable in 1-1 performances this past week.
Schalke surprise
The final team to pull off a 2-0 week were Schalke 04, although that was perhaps more to do with strength of opponent than their own play.
With wins over two of the lower-ranked teams – the still-winless H2K and the 3-7 Unicorns of Love – Schalke are slowly winning people over with the hope that this is the 'year of Nukeduck'.
Essentially devolving into a joke due to how often it was uttered during the Spring split, Nukeduck has genuinely seen an upturn in his performances of late, with Schalke at times even looking to utilise a funnel strategy to give him an advantage.
Funneling is being nerfed in the coming patches, but even so Nukeduck remains the catalyst for Schalke in terms of finding any form of long-term success this split.
ROCCAT's stunning win
The most shocking outcome of the week, by a fairly significant margin, was G2 Esports falling to ROCCAT. While the end result was stunning in itself, the true surprise came from the sheer dominance that ROCCAT displayed, not allowing G2 to secure a single kill on their way to a rout in just under 29 minutes.
G2 went for an interesting counter pick with the essentially never-seen Urgot top lane against Profit's Rumble, yet the story was about Jungler Jankos finding no success at any point during the game.
G2 simply looked helpless and lost, with major concerns about their number one seeding hopes moving forward, especially with the likes of Fnatic and Misfits still in top form.
Vitality slipping
Unfortunately for Vitality they are having similar issues to their Spring campaign, as they appear to once again be tailing off after a solid start.
Vitality lost both of their matches this week, extending their losing streak to three games. However, they will hope they can return to their winning ways with a workable schedule in Week 6.
Two-horse race?
Unlike the confusion and competition in the NA LCS, the EU LCS has three clear top sides in Misfits, Fnatic and G2 Esports.
With the latter making the odd stumble, the remaining four weeks of the season could end up being an all-out race between Misfits and Fnatic, who interestingly do not face each other again down the stretch.
Every team is back in action when Week 6 begins on Friday. Leaders Misfits are the shortest-priced favourites with Dafabet, offered at 1.250 to beat Unicorns of Love (4.030).
Dafabet Esports Betting: Splyce are an interesting 2.590 to make it six wins out of seven when they face G2 Esports (1.510).