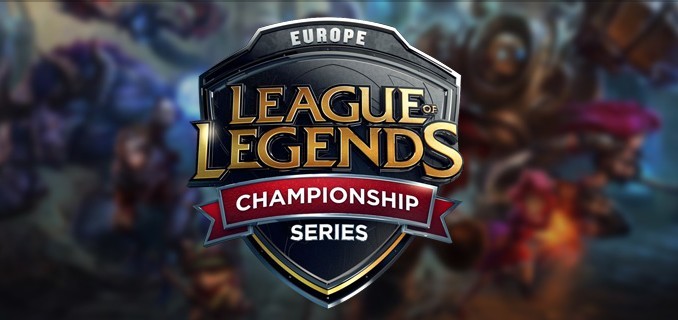 G2 Esports continued their perfect start to the European League of Legends Championship Series Summer Split, with victories over both Fnatic and the Unicorns of Love in Week 3.
G2 Esports dominating
Thus far G2 Esports have heavily leaned on the funnelling strategy, placing all of their eggs into the Perkz basket and allowing their best player to carry the load for the team. Compared to many other sides attempting this same tactic, G2 remain head and shoulders above the rest.
This is coupled with the fact they can also play a standard technical game at the highest level should their funnel strategy not be on the cards. This gives G2 incredible flexibility entering the draft, assisting in their domination thus far.
G2 will now head to Rift Rivals, squaring off against North American opposition in an attempt to show they belong to the superior Western region. EU sides are 1.571 favourites to prevail in this battle.
Misfits continue to impress
The other team with an undefeated mark to start the season are Misfits, with their conquests this week coming over FC Schalke 04 and H2k.
In a completely opposite approach to G2, Misfits have continued to play the chalk standard throughout the entire split, not only not funnelling, but also playing a traditional Marksman in the Bottom lane in every single game.
One would think Misfits would have become easy to read in the pick and ban, and while at times this has been true, their overall consistency and quality has seen them through.
Misfits are one of the best teams in the league in limiting their own mistakes, ensuring quick and clean victories even against lower tiered competition that other teams would generally toy around with
Misfits will not be travelling to Rift Rivals, but they have the highlight match-up in Week 4, with their opening game being against the aforementioned fellow undefeated squad, G2 Esports. Misfits are 2.160 outsiders here, with G2 1.714 in the betting. 
Splyce win twice
Splyce finally broke through this week, not only securing their first victory of the campaign, but picking up a second win in a perfect week.
Splyce were previously seen as one of the worst teams in the league alongside H2k as they continued attempting to adjust week to week to no avail.
Their first victory had fairly limited meaning given it came against H2k, but their following win over ROCCAT appears to be the start of a hopeful upswing. It took 43 minutes and an 18-5 kill score against ROCCAT to finish the game, but Splyce appear to have found the winning formula by playing a fairly standard set-up.
Given their top three finish last split, Splyce will also be attending Rift Rivals and once they return they face off against Fnatic and FC Schalke 04. They are 2.640 to win the former clash and 1.621 to be victorious in the latter.
Vitality make things interesting
Team Vitality bounced back this week with their own 2-0 record after an 0-2 week the week before. Vitality were incredibly thorough and controlled in both their victories, dictating the pace from early on against both the Unicorns of Love and FC Schalke 04.
Vitality have been a little bit of everything this split, having staunchly different performances week to week while also continuing to switch up their pick and ban on a game to game basis. This leaves Vitality as perhaps the most interesting team to watch in the entire region, with their game always appearing to be a roll of the dice in every facet.
Next week provides one of the first real opportunities for Vitality to have a 1-1 split of results, with their first match-up against the still winless H2k (Vitality 1.440, H2k 2.830), before they close out the week against Misfits Gaming (Misfits 1.526, Vitality 2.550). The key for Team Vitality moving forward is the play of Mid laner Jiizuke, who has played a wide variety of champions to mixed success thus far.
Conclusion
The EU Summer Split takes a breather until July 13-14 as all eyes turn to Rift Rivals. This will be an excellent opportunity for most teams to rethink and retool their strategies and it is expected there will be some unexpected results in Week 4 as a result.