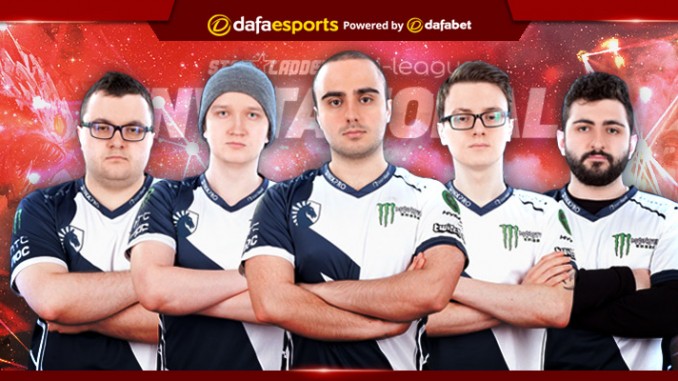 Week 2 of the North American portion of the ESL Pro League is filled with compelling matches, primarily around the expected top teams within the league.
Team Liquid one to watch
Yet to play in the Pro League this season, Team Liquid enter with high expectations given their recent successes in offline tournaments. The team have been in good form ever since the addition of NAF to the line-up in early February, with three clear stars in NAF, EliGE and Twistzz now on the team. The young NA squad is filled to the brim with both talent and map pool breadth, with a surprisingly solid tactical depth to compliment the budding skill within the line-up.
This week looks to be an incredibly tough early test, with SK Gaming and Cloud9 both on the schedule. Given their form, Team Liquid arguably enter as the favourites for both Pro League as a whole and their matches this week, but given how difficult online matches can be, a 2-2 record would still be seen as more than sufficient.
Potentially tough week for Cloud9
Cloud9 themselves have a difficult week as they also match up against the new OpTic line-up. Cloud9 appear to be in something of a slump, but that could have more to do with their scheduling than actual team play.
Cloud9 have maintained their top five level after winning the Boston Major, with their only losses coming against other top teams such as Team Liquid, FaZe Clan, etc. The only real concern for Cloud9 in Pro League is their up and down tendency online as they played fairly poorly last season, coupled with what appears to be a brutal schedule this coming week, should OpTic be as good as advertised.
Focus on OpTic
All eyes will be on OpTic Gaming this coming week with their new-look line-up, especially given their performance during Season 6. OpTic were a curious case last season as they struggled mightily as an organisation after a major roster overhaul. They had consistently bad results with one glaring exception; somehow winning the online portion of Pro League Season 6.
A new roster has taken hold, with six completely new members, but the base infrastructure that was put in place and allowed them to succeed online still remains.
The obvious star player for this line-up is k0nfig, who can single-handedly carry Pro League matches. OpTic have an opportunity to show a great deal this week, with three matches on the schedule against compLexity, Cloud9 and Rogue.
The Cloud9 match-up is difficult for any squad, but given the amount of talent in this line-up, they're solid favourites over both compLexity and Rogue, who have shown inconsistencies thus far.
Should OpTic succeed, cajunb will need to see a return to form without wielding an AWP (sniper). Cajunb has always preferred to be a hybrid player with the flexibility to use the AWP on certain maps, but his skillset appeared to be under-utilised during his time in North. Should cajunb maintain a solid secondary star status, OpTic have a chance to compete for the top spots in Pro League once again.
LG need consistency
One team that could be in for a good week is Luminosity Gaming, given they only have Dignitas on the Week 2 slate. LG are a fairly inconsistent side, but with tendencies to secure upset victories over top tier opponents, particularly online. However, thus far Dignitas have looked like one of the weaker teams in the league, falling 0-2 to a middle of the road compLexity side. Luminosity themselves split versus compLexity, but they also had solid 1-1 splits with both SK Gaming and Renegades. Week 3 also looks to be kind to the Brazilian side, with Rogue the only team on the schedule for that week.
Conclusion
Obviously, it remains very early days in the ESL Pro League Season 7 NA. Team Liquid, NRG Esports and OpTic Gaming all play their first matches and once Week 2 is complete we will have more of an idea of the early pace setters.