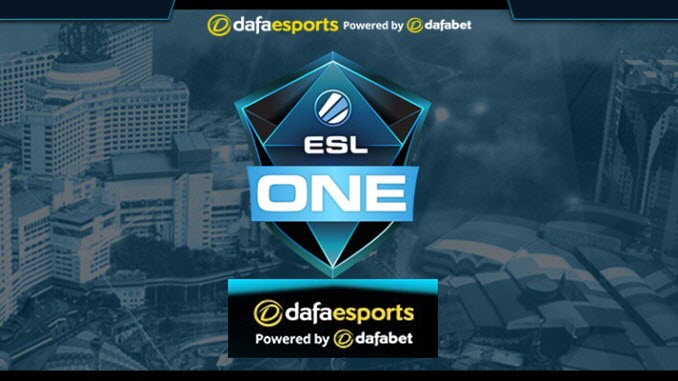 ESL One: Cologne 2018 has the makings of one of the best events of the year, filled to the brim with top teams and sides looking to prove themselves after recent roster moves.
Last-minute changes
Cloud9 are coming in off an incredibly last-minute move that has seen them include STYKO as their fifth member in place of FNS. Within a three-month span FNS has been acquired then placed onto the bench, with Cloud9 going back to their looser style of calling with tarik returning to the In-game leader role.
STYKO's benching came as a bit of a shock as even though he had been the worst player in mousesports, his time within the squad had seen them rise to a level no one thought possible. With mouz looking to go in a different direction, his services were then freed up for the likes of Cloud9, who should be able to implement his Support style into their play.
Given just how last-minute this move was, tracking STYKO's progress throughout the tournament will be a point of interest, with his place currently within the line-up only on a stand-in basis. This uncertainty has undoubtedly contributed to Cloud9's price of 20.70 in the outright betting.
G2 will bear watching
This is one of the first opportunities for the new-look G2 Esports, also 20.70, to establish themselves after overhauling their line-up by bringing in shox, SmithZz and Ex6TenZ for apEX, NBK- and mixwell.
The only time in the light for this squad on LAN has come at ECS Season 5, where they fell to FaZe Clan 2-0 in the Decider Match of Group B.
This was always going to be a long process for the French side, who are looking to reshape their style completely with the tactical mind of Ex6TenZ at the helm. However, G2 do have the likes of kennyS and shox, both of whom are capable of taking over a map, giving them hope in the short term.
G2's first opponents are the ever-improving Natus Vincere, with G2 looking to shut down the likes of s1mple.
Team Liquid with a good draw
One of the more favourable draws belongs to Team Liquid, who begin play against BIG and are 10.84 to win the tournament outright.
Team Liquid have been unable to get over the hump and pull off a championship run, with the team having a wealth of young talent that unfortunately continues to perform well at separate times. In order for Liquid to make a deep run, they need two of NAF, Twistzz and EliGE to find good form during the same series. Despite this, things initially look good for the North American side, first with BIG followed by squaring off against Fnatic or North, two teams not currently viewed as world-beaters.
Fnatic one to watch
That Fnatic side, who are 12.81 to win the tournament, are one of the more intriguing teams at the entire event following the additions of both Xizt and draken.
The decision to let go of Golden is still a controversial one, as the team far exceeded expectations during his time as In-game leader. With Lekr0 also departing, the introduction of draken certainly brings an interesting dynamic to Fnatic's CT sides, with a double-AWP (sniper) set-up with JW now possible.
Even with the newest additions to the squad though, Fnatic will continue to be based around KRIMZ, who has seen an incredible resurgence in form this year.
Former SKG play as MIBR
This is the first event under the banner of MIBR for the former members of SK Gaming as they look to return to their previous top form. Even during their struggles SK had been a dangerous team who were capable of causing upsets given the star talent on the roster.
One of the players showing improvement in recent weeks has been coldzera, who finally appears to be returning to his incredible form of years past, so their odds of 12.81 may look generous.
Conclusion
The Lanxess-Arena in Cologne is where all the action takes place as the 16 teams battle over a $125,000 first place prize as part of a $300,000 prize pool. Favourites Astralis (2.26) will be looking for a fourth straight title this calendar year and it will be fascinating to see if all the chopping and changing helps one of their rivals to step up.