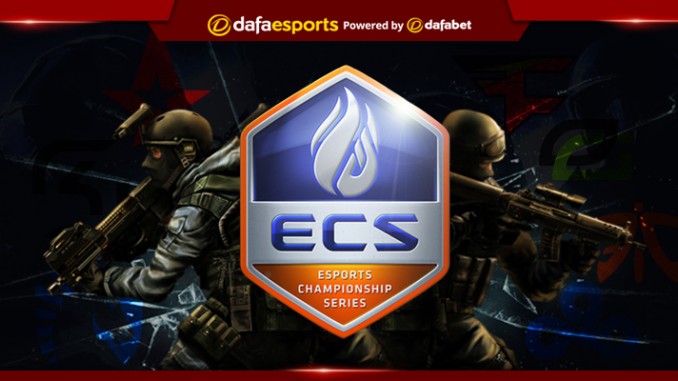 Esports Gaming: The Hard Rock Hotel in Cancun, Mexico is the location for the latest Counter-Strike: Global Offensive event, as eight sides battle over a $750,000 prize pool at the ECS Season 4 Finals.
Fnatic have the look of quality
The tournament has two fascinating groups, each with major question marks entering the event. Group A appears to be an incredibly close race, with every team having a shot to make it through to the playoffs. Fnatic have looked like a quality team online, but have continually come up short while on LAN. The re-emergence of KRIMZ has been at the core of the team's success, with youthful leader Golden helping lead the squad along the way. While perhaps not a favourite of the tournament, Fnatic have a solid opportunity to get out of Group A.
Map pool may help OpTic
OpTic Gaming have slowly improved ever since the introduction of their current lineup, especially with mixwell going back to AWPing. OpTic have a decent map pool and solid head coach, giving them advantages heading into the veto process. OpTic should have what it takes to get to the playoffs. Mousesports have struggled to find success, even after roster moves that were supposed to elevate the squad. Ropz and oskar have been performing well, but other members of the team will need to step up if mousesports are to make it through. Finally, Luminosity Gaming have had a nice run as of late, improving at every tournament. While they are without the individual star power of other squads, Luminosity's team play is superb. Luminosity are more likely to pull off an upset against one team, more so than pull off multiple wins and reach the playoffs.
FaZe the team to beat
Group B is stacked with arguably the four best teams at the tournament. FaZe are the obvious favourites, given their status as a top-two team in the world – only consistently losing to SK Gaming. With an all-star lineup of incredible talent, FaZe look nearly unstoppable. Unfortunately for everyone not named SK Gaming, one of the few ways to outmanoeuvre FaZe is to both match them in skill and possess an equally deep map pool; something almost no team has. Look for FaZe to make it through to playoffs, albeit in a difficult group.
Cloud9 are the second-favourite to receive a playoff spot, but only by the slimmest of margins. Cloud9 have continued to improve ever since the addition of both RUSH and tarik to the roster. The key to the side's success is in long-criticized AWPer Skadoodle, who must perform at a decent level if Cloud9 are to move through. Cloud9 are a dangerous team when they have momentum on their side, but that can be a double-edged sword, as Cloud9 typically fall hard should they find any adversity.
Astralis remain uncertain
Astralis would normally be the second-favourite, but uncertainty shrouds the team with star AWPer dev1ce being forced to withdraw from the team for the rest of the year due to medical issues. RUBINO is a solid player, however, the need for multiple players to change their roles massively impacts the team's projections. Astralis do still have a solid core of players, so achieving playoffs is certainly within reach. Look for Astralis to battle Cloud9 for the final spot.
Team Liquid are a bit of an unknown, given the recent move of steel replacing stanislaw. While Stan had struggled, his voice in the team was a consistent presence. Team Liquid would typically be a sleeper team with an outside chance of getting in, primarily off the back of both EliGE and Twistzz. While EliGE is the bigger star, Twistzz is truly the key to Liquid's success, as when he performs at a high level, Liquid appear to match him. While Liquid are not expected to make it through, they could pull off a win against either Cloud9 or Astralis, causing that team to not make it into playoffs.
All in all, we have two very balanced groups, even if Group B appears to be the stronger. While there are certainly favourites, the closeness of the quality means this is one tournament where anything could happen.