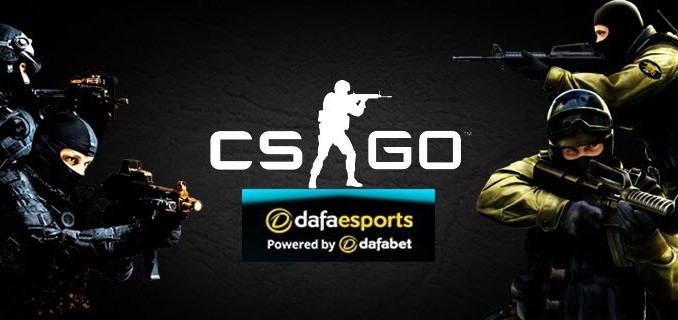 All eyes in the CS:GO world will turn to Shanghai as eight teams will battle it out for the CS:GO Asia Championships and the first place prize of $150,000.
Na'Vi look to solidify their position
Natus Vincere are entering the CS:GO Asia Championships 2018 as the number two side in the world, with the team finally seeming to have put it all together.
S1mple has continued his absolutely absurd run of form, achieving what is considered by many to be the highest peak of any player in the history of CS:GO. S1mple's contributions are impossible to overstate and yet Na'Vi have still struggled to find success due to the performance of other members.
However, in recent weeks, players such as electronic have improved their play, with Na'Vi seeing a steady rise up the rankings as a result. The questions now become how long can s1mple maintain this ridiculous level and just how far can Na'Vi go in the fairly open landscape that is the top tier of CS:GO outside of Astralis?
NiP adjust to change
Ninjas in Pyjamas are looking to prove themselves after a surprising roster move. Recently removed from Fnatic, Lekr0 has joined in place of draken, with question marks now concerning the roles in the team.
Draken was an inconsistent AWPer (sniper), although he routinely had quality numbers despite NiP's up and down performances. However, this move still felt somewhat out of the blue, with questions now being raised about the possible reasons behind it.
This event is a decent chance for NiP to prove themselves as they look to break into the top 10, with a hope that a greater emphasis on skill rather than tactics will work in their favour.
One note for NiP is that with the edition of Lekr0, who is renowned for his impeccable play with a Desert Eagle, the Ninjas have further increased their greatest strength; their pistol usage.
TyLoo one to watch
TyLoo are perhaps the most interesting team at this event, given their recent rise on the international stage. Ever since star player BnTeT picked up the role of in-game leader, the team have flourished. This is rather abnormal, with BnTeT continuing his incredible play when the norm is a reduction in the in-game leader's personal abilities as they put more effort into researching strategies and preparing the team as a whole.
In a similar vein to s1mple, if TyLoo are to make a deep run, other players outside of BnTeT will need to raise their play and help carry the load.
Heroic at full strength
Heroic are finally attending an event with their full line-up after a roster move and a medical issue halted the formation of their roster. JUGi and Snappi have departed for OpTic Gaming, with es3tag coming off the bench and friberg being signed to complete the team.
After stepping away due to a medical issue, RUBINO is also back in the line-up after Heroic performed well in his absence. With cromen as a stand-in, Heroic outperformed expectations, especially at the ESL Pro League Season 7 Finals where they took a map off Natus Vincere and defeated the likes of Cloud9 and NRG Esports. It will be interesting to see whether RUBINO will integrate back into the team seamlessly.
EnVyUs have questions
One team currently in the midst of a roster overhaul are Team EnVyUs, with SIXER and xms standing-in for Happy and RpK. It is currently unknown whether or not this will be the roster moving forward but given the awkward composition of the line-up, it does appear unlikely.
EnVyUs have been one of the largest disappointments of the year, with hopes of a positive upturn once kioShiMa joined being quickly dashed by horrendous struggles, even online. The dream for EnVyUs at this event is a heroic return to form for ScreaM, who has yet to show even flashes of the brilliance he displayed during his time at G2 Esports.
Conclusion
Lots of intrigue then as the teams jockey for position and their compositions continue to evolve. This chopping and changing of personnel remains the biggest challenge within the CS:GO world and it will be fascinating to see who comes out on top in this latest clash.