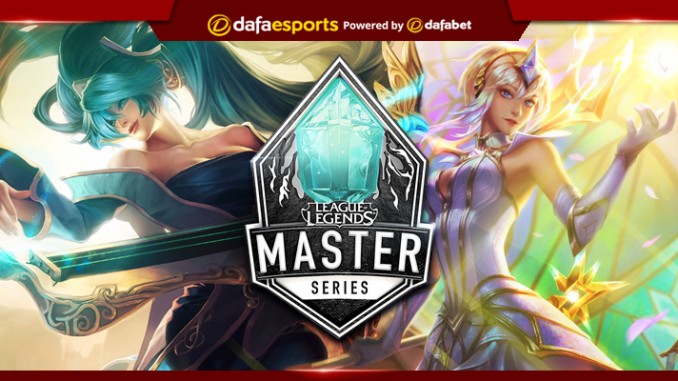 Three clear frontrunners have emerged in the LMS Spring Series Split as teams from Taiwan, Hong Kong and Macao battle it out for a chance to reach the playoffs.
Flash Wolves dominate against Wayi Spider
Long standing titans atop the LMS, Flash Wolves continued their winning ways with series victories over Wayi Spider and Hong Kong Esports to put themselves at 5-0 for the year. However, the win did not come easy for Flash Wolves in their opening game against Wayi Spider as the LMS strugglers put up much more of a fight than anticipated.
Around 25 minutes into the game, Flash Wolves caught Wayi Spider out of position in the Jungle, which gave the Wolves two clean kills. This saw Flash Wolves turn immediately onto the baron, where disaster would strike as Wayi Spider stole the baron with the fourth and final shot of Breeze's Jhin's Curtain Call to give themselves a significant advantage.
With the baron buff, Wayi Spider gained a decent 3000 gold lead before once again being caught out of position, leading to the same two members (Jungler K and mid-laner SiuSiu) dying for no kills in return. This swung the gold lead back into Flash Wolves' favour and they did not let up, securing the victory in 46 minutes.
In contrast, the second game was a complete romp for Flash Wolves as they secured victory in a swift 25 minutes with an incredible 24-3 kill score.
And then against Hong Kong Esports
Flash Wolves then squared off against Hong Kong Esports in a series that was eerily similar to the previous set against Wayi Spider.
Game one was incredibly close, with less than a thousand gold separating the two teams until a fight broke out on the 34 minute mark. HKE would engage on Flash Wolves' Jungler Karsa, but not only did they not take him down, they also had the fight turned on them primarily on the back of Betty's Ashe.
Betty played the team fight perfectly, kiting around the outskirts until the major threats from HKE were removed. Flash Wolves then pushed all the way to victory off the back of the one major fight win.
Just as in the Wayi Spider series, the second game was a landslide victory for Flash Wolves as they took down HKE with a 17-8 scoreline in 33 minutes.
J Team and ahq e-Sports Club hanging tough
The only two other teams joining Flash Wolves with a winning record thus far are J Team and ahq e-Sports Club.
While playing against weaker competition, ahq have quietly put together a 4-1 series start, with the only blotch on their resume being a 1-2 loss to Flash Wolves to open up the Split.
Ahq have primarily put together this win streak based around their early game aggression and ability to work as a unit. This, coupled with their ability to play newer top tier champions such as Gragas in the top lane for Ziv, allows ahq to garner a consistent advantage within the pick and ban phase.
Ahq's series against eXtreme Gamers was similar to the Flash Wolves' series against Wayi Spider and Hong Kong Esports, where a more closely contested first match was followed by a romp.
In game one, ahq garnered only a 5-1 kill score lead even while taking down the baron and the middle inhibitor of eXtreme Gamers at 29 minutes in. Ahq won the ensuing fight though, allowing them to push down the open inhibitor for the victory.
In contrast, game two was one of the largest dismantlings of the Split as ahq snowballed their early aggression into an incredibly quick 21-minute victory.
J Team a less impressive 4-1
While also posting a 4-1 record, J Team have struggled to close out some match-ups where they may have expected to complete a 2-0 sweep easily. For example, against Fireball, J Team lost game one off the back of a surprise Kassadin pick from their opponents.
After bouncing back in the second game, J Team stunned many in game three by not only allowing LeBlanc through (a champion notoriously banned for being overpowered) but also by selecting Illaoi for the top lane. Fireball took an early 5-0 lead but two bouts of over-aggression, first in the lower river and then the top lane, were just the openings that J Team needed. That advantage would secure J Team the baron buff, allowing them to pressure the mid-lane, win one more fight, and push on for the win.
Flash Wolves, ahq e-Sports Club and J Team have started to distance themselves from the other five sides, but with four teams qualifying for the playoffs, Fireball, Hong Kong Esports, Machi 17, eXtreme Gamers and even Wayi Spider with a winless record still have everything to play for.