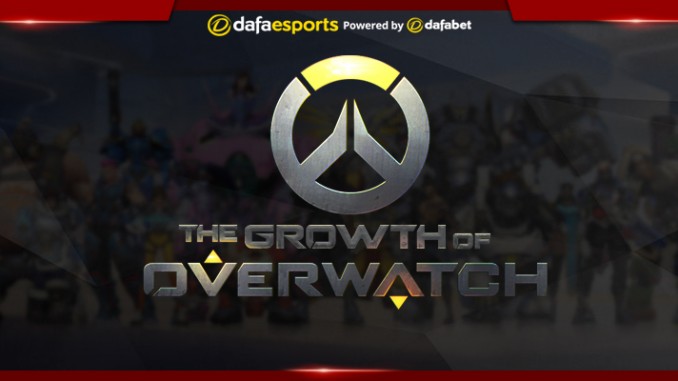 Since its release in May, Overwatch has risen to become one of the top global eSports. Blizzard's introduction into the first person shooter genre has been a riveting success, with the Overwatch World Cup, South Korean OGN Overwatch APEX League and the Overwatch League being a few of the key events.
Overwatch gains staying power
In the early days, while monthly tournaments had obtained decent viewing figures, the Overwatch scene lacked a consistent destination for fans to follow their favourite teams. Then along came the Korean OGN Overwatch APEX League in October, with 16 of the world's top teams battling it out to determine the best Overwatch team in the world.
A surprising boost to APEX playoff viewership occurred when star DPS player Talespin departed from Team EnVyUs just days before the quarterfinals were set to begin. This meant EnVyUs were forced to pick up a brand new player, Mickie, and this would turn out to be a huge success for both the team and the eSport. Mickie was both an incredible D.Va player (who became a must pick hero during the playoffs due to recent buffs she had received) and a firm fan favourite, allowing for both EnVyUs and Overwatch as a whole to garner success. As a result, EnVyUs were crowned the winners of APEX Season 1 and fans flocked to the eSport.

Going Global
The Overwatch World Cup took place during BlizzCon in October and November, with 16 teams vying to be crowned the first ever Overwatch World Cup champions. National sides, rather than individual teams, were selected in a move echoing the more traditional sports of Soccer, Rugby, Cricket and Basketball, and this led to a fascinating yet successful format, which seems likely to be repeated in other eSports.
Russia, the USA and South Korea came into the World Cup as favourites, although an unfortunate pairing pitted the USA and South Korea against one another in the quarterfinals. South Korea defeated the United States (2-0), and followed this up with wins over Sweden (2-0) in the semifinals and Russia (4-0) in the Grand Finals, thus not dropping a single map in the entire competition following a flawless Group Stage.
Even with a dominant victor, the Overwatch World Cup was still a resounding success, with hundreds of thousands tuning in to cheer on their home country. Blizzard have expressed interest in making this an annual event, allowing more and more fans from around the globe to tune in and enjoy the unique rivalries.
Franchising announced
In one of the biggest revelations at BlizzCon, Blizzard announced the formation of the Overwatch League, in which teams will be formed in major cities across the globe. Those teams will then engage in an initial 12 week season, filled with live events and matches for the local community to engage in. In the context of consistency, once an owner has purchased a team location then it becomes their franchise, similar to a National Football League team staying in one location for an extended period of time.
Following in the vein of the NFL, the Overwatch League will have a combine – an event where invited players can display their skills to owners before a signing period in which teams will form their six-man rosters.
If Overwatch is to continue its upward trajectory, the Overwatch League needs to be a success on a global scale. In order to keep up with the likes of League of Legends and CS:GO, the Overwatch League will need to sell out LAN arenas throughout the season. eSports is an incredibly fluid and fast changing market and if Blizzard slip up for even a month or two, the damage may be too much to recover from.
Conclusion
All in all it was a fascinating year for Blizzard, with their roll out of Overwatch a huge success. The decision to make the World Cup an affair involving national rather than traditional teams was smart and the franchising move will help attract even more investment to eSports. Stability however will be the key so let's see what happens.