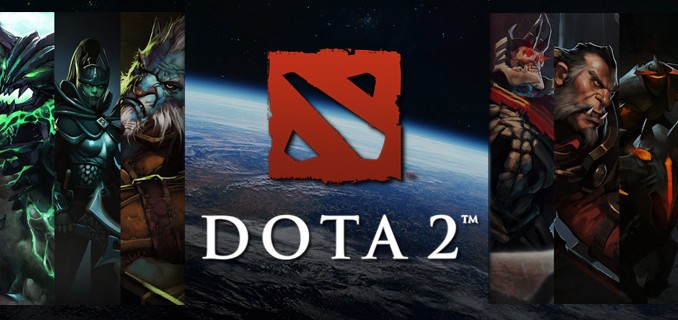 Perhaps one of the best-known eSports teams in the world, EG made it to TI8 by winning the North America qualifier grand finals.
One of just four teams in the event who've won a previous International – Liquid, Invictus and Newbee being the others – they've got a chance to become the first team to take the Aegis of Champions twice. However, whether they'll be able to do so is another matter.
The team have been on good form lately, with wins at DOTA Summit 9 and GESC: Indonesia. But for The International, just being on good form is rarely enough, especially considering the dominant performances of the favourites, Virtus.pro, of late.
EG failed to make it to the top eight of TI7, and they may well fall short again this year. Despite a strong showing in the group stage, they didn't manage to secure a single win in the play-offs last year, being knocked down a bracket by Newbee, then finished off by Team Empire.
At least they do have an experienced line-up to fall back on, following the new additions of Fly, the team's new captain, and s4, one of the winners of TI3 and a top-tier initiator.
Perhaps their star player is SumaiL, a teenage prodigy and loyal member of EG, who is the youngest player ever to win an International, taking the Aegis at TI5 when only 16.
EG may be a very strong team, but question marks remain when it comes to the challenge posed by the more dominant teams on the scene.
They may manage to score well this year – it'd be a shock to see them knocked out in the group stage – but they'll have to raise their game further against the big boys if they want to replicate their TI5 victory.
Dafabet title odds: 9.110
OpTic Gaming 
Runners-up in the North American qualifier, OpTic are another up-and-coming young team.
Formed after TI7, this team may be more threatening than they seem. They came 9th in the Pro Circuit standings, only missing the chance to enter via ranking by 135 points.
OpTic have managed some surprising wins since last year, too – most notably their success at the StarLadder ImbaTV Invitational, when they took down VGJ.Thunder 3-1 for the gold.
Their 2nd place at ESL One Birmingham saw them beat Fnatic, while they finished ahead of several other teams they'll be up against in TI8 – Vici, Mineski, OG, EG, Newbee, Liquid and paiN. Though they were demolished by Virtus.pro in the final, placing higher than so many top-tier teams should not be sniffed at.
The team's success may well be due to their experienced and capable roster of players, helmed by star player ppd. A former player and CEO at Evil Geniuses, as well as one of the TI5 winners, he formed a team of freelance players after his withdrawal from the organisation, and got them off to a strong start, leading them to beat many of Dota's fiercest teams on the Pro Circuit rankings.
OpTic could make a name for themselves this month, though it won't be easy. The team have the potential to shake things up quite a bit, if they're able to keep their composure.
A high score here would mean a great deal to the organisation – and it's far from impossible for them to manage it, although it'll take a miracle for them to get past the Russian giants.
Dafabet title odds: 29.570
paiN Gaming 
paiN managed to beat SG e-sports 3-2 in the South American qualifier but this Brazilian group now look out of their depth.
With no wins at international Majors over the course of the team's existence, paiN haven't had much to cheer about since their first competitive matches in 2012, winning only minor or local events. They've made less in total earnings in that time than OpTic, a team formed less than a year ago. At a glance, this team is easily dismissed.
However, there's something interesting to note. The team have been on far better form this year than any other in their history. With an all-new roster of players recruited after TI7, paiN have made almost $500,000 in prize money in 2018 alone (only $60,000 had been won in total prior to this year).
The star player on their more-experienced roster is without a doubt their latest recruit, w33. A runner-up at TI6 during his time with Digital Chaos, he's perhaps best known for being the first player to get beyond 8000 MMR.
This new pool of players may carry paiN far, but it's still hard to imagine them putting up a good fight against most of the teams in Vancouver this month.
It's the Brazilian team's first time making it to an International though and any placement at all will mean a huge amount to them. With little to lose, if they manage to pull off any surprise wins, they may be able to establish themselves as a force to be reckoned with going forward.
Dafabet title odds: 96.050