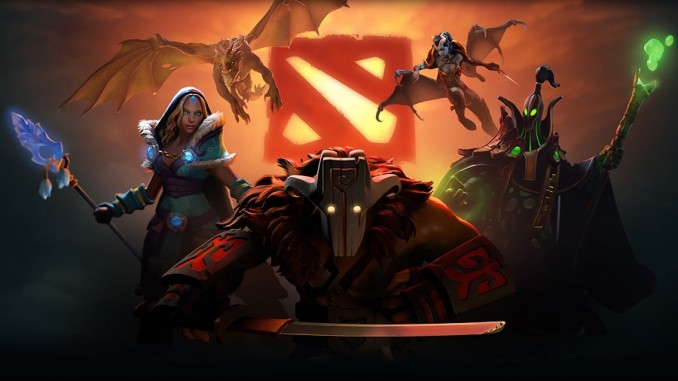 Newbee
Often considered one of the world's top teams, Newbee seem to have something of a problem with under-performance – their results can waver between top-notch and disappointing.
They were the winners of TI4, and runners-up at TI7, suffering a crushing defeat against Team Liquid in the grand finals.
One of only two teams – alongside Na'vi – to have made it to two different International finals, Newbee certainly have experience in their favour here with the team having remained unchanged since their powerhouse performance at TI7.
Captained by support player Faith, the team have a lot riding on this event. Faith himself is the only team member to have won an International in the past and is in position to become the first player to win the Aegis of Champions twice. A more-than-capable player, considered one of the titans of the Chinese scene, he brings a level of consistency to the team that they definitely need. With a skill for strategy, he has helped devise many tactics to keep the team's laners safe, leading to their signature, passive style of play.
But the team's performance at tournaments this year has been characteristically varied. Despite two Major victories – at Perfect World Masters and ESL One Genting – the Chinese team suffered some surprising defeats at minor events.
The recent China Dota 2 Supermajor saw them beaten 2-1 by Virtus.pro, then 2-0 by Vici Gaming. They failed to even get past the group stage at EPICENTER XL, finishing behind PaiN Gaming and going home early. Their 7th-placed position in the Pro Circuit points leaderboard shows that they're struggling.
They do seem able to rise to the occasion, though. At TI7, they cut through Evil Geniuses, Invictus Gaming and even LFY, an old stumbling block for the Chinese team. But ultimately, they suffered a historic, crushing defeat at the hands of Team Liquid.
The evidence suggests Newbee will earn a good result at TI8 – but many struggle to see them taking home the gold.
Dafabet title odds: 12.960
VGJ.Thunder
Thunder were the very last team to qualify for The International via Pro Circuit points.
Both of the VGJ organisation's Dota teams have made it to TI8, Storm being the other one. The oldest – though still young by most teams' standards – are VGJ.Thunder, and they have quite a mountain to climb if they want to make their presence felt.
The team's roster is all-new, recruited after the conclusion of TI7 (although the team failed to make an appearance at last year's event, losing in the very earliest stage in the China qualifier).
The young line-up hasn't had as much of a chance to earn victories as some of their rivals, and they're easy to dismiss at a glance – but there's more than meets the eye with VGJ.Thunder.
Their performance level with their new-look team has seen great improvement, with an overwhelming 3-0 victory over EG at Galaxy Battles II, though the tide turned at the more recent GESC Minor. The team also suffered a 3-0 loss against Virtus.pro at the Bucharest Major – it seems VGJ.Thunder might struggle to hold their own against the top-tier teams.
It's hard to count them out entirely, though. Offlane player Yang has been noted for his flawless play against EG at Galaxy Battles II – he previously qualified for TI6 as part of Vici Gaming Reborn, but was unable to secure a viable visa in time.
Even so, it's difficult to see this particular team putting up a good fight at TI8.
Dafabet title odds: 59.100
OG
Coming out on top of the Europe qualifiers, OG are a team with three International qualifications under their belt, competing in every edition since TI6.
They managed to just make it into the top eight at TI7, beating down Infamous and the TNC Pro Team before they were taken out by LGD.
The team's performances throughout 2018 don't inspire much hope – they've consistently been beaten by other teams in attendance at TI8 over the past few months, only managing to earn much success in European matches.
Perhaps their most significant win came at MDL Macau, where they not only managed to beat the TNC Pro Team, but won, coming ahead of Virtus.pro in doing so.
They certainly have a few promising players to help their chances. ana was a relatively-unknown player who has become one of the world's top midlaners. And current coach 7ckngMad is one of the competitive scene's veteran players and leaders, one who has led the team to victory at the Kiev, Boston, Manila and Frankfurt Majors over the years.
But after last year's International performance, the team haven't made any great improvement to their tournament form, despite a few alterations to their pool of players. And after their most recent event, a one-on-one battle against less-prominent team Immortals, ended with OG suffering a 3-2 defeat, they may not be in their best shape in the lead-up to TI8.
Dafabet title odds: 22.440