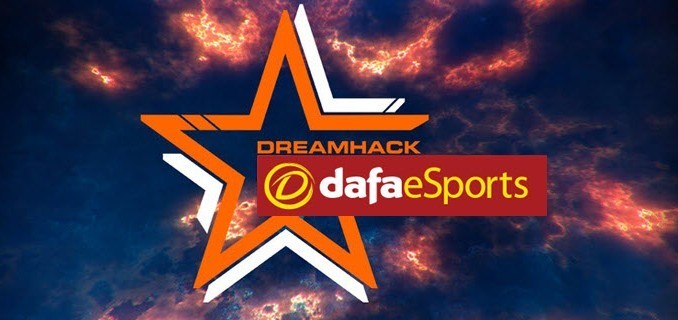 The eyes of the CS:GO world turn to Spain this week for DreamHack Open Valencia 2018.
G2 looking for some momentum
Arguably the most intriguing team at DreamHack Valencia is G2 Esports who, after a roster overhaul, are looking to build off a solid performance at ESL One: Cologne.
G2, 2.720 to win the tournament outright, were able to finish in 5-6th place in Cologne, with a 16-14 victory in a best-of-one over the eventual champions Natus Vincere being one of the highlights of their tournament. Hope has been quickly building for the side, with dreams that this is the French super team long searched for.
Not only has the leadership and tactics brought by Ex6TenZ been a quality addition, but the resurgence in form from kennyS has been the crux of their recent upswing. KennyS is finally looking like his former self, appearing to be one of the best AWPers (snipers) in the world and routinely carrying the load for G2.
Moving forward G2 will be looking to continue the expansion of their map pool and add another consistent star to assist kennyS.
North make a change…
North, 3.550, made a surprising announcement this week, moving away from their all Danish roster by placing AWPer mertz on the bench for Spanish player mixwell, best known for his time in OpTic before his recent stint at G2 Esports.
This move came out of left field, with North generally looking improved recently, with aizy and mertz being two players showing decent progression in their play.
Mixwell has joined on a stand-in basis, although North have made it clear they are possibly looking to transition into a more international line-up in the same vein that FaZe Clan and mousesports have done. This throws a major unknown into North's position at this tournament, given the minimal practice and preparation this five-man line-up will have had while also transitioning into presumably speaking English.
Originally one of the teams expecting a deep run at this tournament, this recent transition leaves North up in the air, especially in a group with Heroic and AGO Esports.
…As do Heroic
Speaking of Heroic (10.590), they also recently announced a roster move, in this case the replacement of RUBINO with AcilioN. This is yet another unexpected switch during this year of bizarre roster transactions, with RUBINO only recently coming off a medical issue that saw him out of play for an extended period of time.
AcilioN did stand in for RUBINO recently at the European Minor, although this was a horrendous showing, with Heroic bombing out in a tie for last place. Heroic have always been a dangerous team in events such as this, but now with AcilioN, their lustre seems reduced. It will be on the likes of friberg and niko to step up given their roster situation.
Virtus.pro difficult to peg
In yet another recent roster move resulting in a stand-in, Virtus.pro (5.910) recently sold Snax to mousesports, with morelz replacing him. Even despite VP's prolonged slump throughout 2018, the further breakup of the long-standing roster was still shocking, especially with Snax joining a top team in mousesports. Furthermore, Morelz is a little-known and unproven commodity, now being thrown into the fire by playing with some of the most respected players in the history of Counter Strike.
Virtus.pro are always one of the most difficult teams to peg entering any event, as they routinely have the odd tournament where they look like world-beaters before falling back into their recent run of poor form. Yet still under-discussed is the solid play of byali, who remains the lone bright spot of Virtus.pro this year, constantly being the best performer despite their struggles.
At this point it's difficult to see Virtus.pro taking a step backwards with this shake-up, with a decent chance to make it out of their group given the steep drop off from G2 Esports to VP, Fragsters and Luminosity Gaming.
Conclusion
The eight teams will battle for a share of a $50,000 prize pool with two teams advancing from each of the two groups to the playoffs. All the pressure is on G2 Esports as they continue that elusive search for a genuine French super team. Maybe this is the iteration that will finally do it.