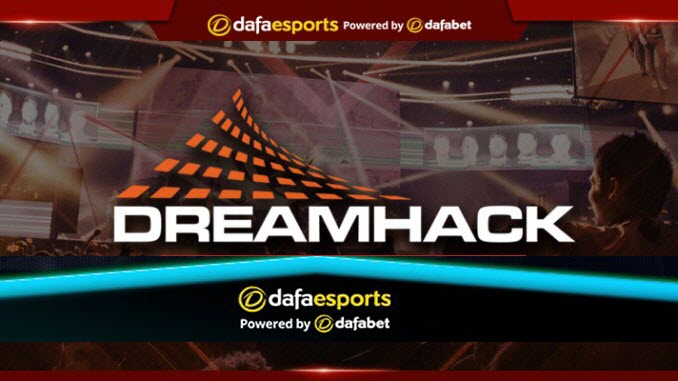 In one of the more surprising occurrences in recent memory, North – fielding a stand-in – were able to claim first place at the DreamHack Open Valencia 2018.
North spring a surprise
North initially looked to be one of the favourites for the event, primarily due to the recent rise in play from the likes of aizy and mertz, who were finally becoming consistent contributors to assist valde.
Yet in a stunning last-minute move, North decided to bench mertz with one eye on moving from an all-Danish line-up to an international one, thus following in the footsteps of FaZe and mousesports.
The decision was made to add the Spanish player mixwell, best known for his time in OpTic before he stood in for G2 Esports prior to their roster makeover.
This meant North entered Valencia with virtually no practice and also needing to speak English instead of Danish. Suddenly expectations were much lower, North now looking like an unknown entity in a tournament that had seemed ripe for the picking.
Group challenge
The group stage brought a decent showing from North, who initially took out Giants Gaming before falling to Heroic, who had recently added AcilioN to their line-up in place of RUBINO.
North were able to defeat AGO in the Decider Match 2-1, with incredibly narrow 16-14 (Overpass) and 16-12 finishes in their victorious maps.
North on a roll
North duly progressed to a semi-final against Fragsters, a decent Danish team who had dominated Group B with a 16-1 victory over Virtus.pro and a 16-9 win in the Winners' Match against Luminosity Gaming.
Yet with their newly-acquired limited expectations North appeared to thrive – bursting with confidence they enjoyed an incredible showing on the first map of Train.
Winning the first 12 rounds of the match on their T (terrorist) side, North looked like world-beaters, quickly posting a 16-7 win. The stats reflect just how well North performed, with both aizy and valde picking up 28 kills in just 23 rounds.
While the Nuke map saw a much closer opening – it was 8-7 at halfway – North were able to find success on their CT (counter-terrorist) side, leading to a 16-10 win and a spot in the final against Luminosity.
Luminosity shock
Luminosity came out of nowhere at this event, having acquired the twins of HEN1 and LUCAS1 just over a month ago. Added to steel, this acquisition connected three fifths of the roster that was able to finish second in the PGL Major Krakow back in 2017 under the Immortals banner.
While there were some elevated expectations given the recent additions, two victories over G2 Esports – in both a best-of-one and a best-of-three – and a series victory over Heroic in the group stage were certainly a surprise.
One-sided final
The Grand Final was fairly one-sided with North and, in particular, valde looking spectacular.
The first map was Inferno in which North appeared in complete control, valde leading the way with a 30 bomb (30 kills in regulation), and achieving victory at 16-7.
The second map of Mirage saw much of the same from North, albeit after a slow start. They dropped the first five rounds but then pulled off 16 of 20 for the 16-9 win and the title.
What next?
Moving forward, the future remains a mystery for North as mixwell appears to have just been a single event stand-in.
With the possibility of an international line-up forming, the Major coming up and the roster locks, it is possible they could be without a fifth player or a new line-up for quite some time as they await the free-agency period that follows the Major.
However, this event was a good sign in terms of their ability to communicate in English, giving the international line-up idea more substance.