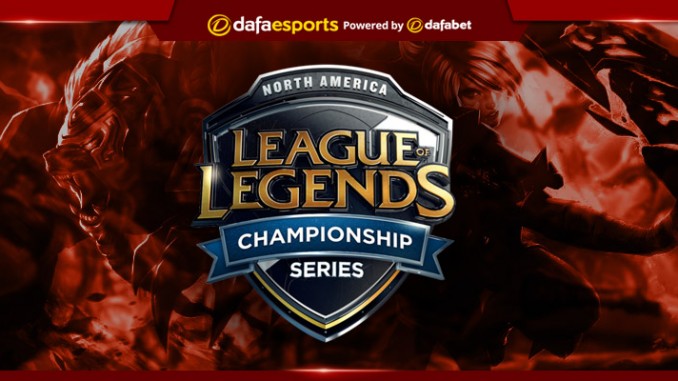 After four weeks, the North American League of Legends Championship Series is tied up at the top, with Echo Fox and Cloud9 each having a 7-1 record. The ten teams continue to battle in the round-robin group stage, with the top six teams ultimately moving on to the playoffs.
Echo Fox continue to set the pace
Echo Fox have continued to exceed expectations, only falling to Counter Logic Gaming thus far this season. However, the next two weeks may prove to be difficult, with fixtures against Cloud 9, third-placed Team Liquid, and two teams tied for fourth place in TSM and 100 Thieves – even if the latter are coming off a terrible week. Echo Fox have, so far at least, coupled a solid pick-and-ban phase with a clinical performance in-game, continually using top laner Huni as their star player.
Dardoch, a player known for his incredible talent but also his team chemistry issues, has only shown positivity and excellence to open the season; a surprise to many. The question for this team has always been whether or not the likes of Fenix or Dardoch will see a drop off, but they continue to impress from week to week. Should Echo Fox once again defeat the likes of Cloud9, they will be viewed as the overwhelming favourite moving forward.
Cloud9 building momentum
Joining Echo Fox at the top is Cloud9, who have continued to improve. A nice showing from Licorice this past weekend brightened the future prospects of Cloud9, as every member on the team appears to be performing well. Similarly to Echo Fox, Cloud9 square off against all three teams tied for fourth in Clutch, TSM and 100 Thieves; as well as Echo Fox in the game of the week.
This is another critical moment for Cloud9, as they look to continue to separate from the likes of TSM and Team Liquid, who have faltered in recent weeks. Cloud9 have the most dominant pick and ban in North America, which they have been able to boast for quite some time now, complementing their overall wealth of talent and consistency.
The question for Cloud9 moving forward is whether or not Licorice can continue his dominant form, which included multiple solo kills against Impact, one of the best top laners in the league. Smoothie has emerged as an MVP candidate from the support role, given his overall influence on the game with his early roams and shot-calling; providing a foundation for the rest of Cloud9 to play around. Cloud9 are essentially the lower ceiling, more consistent Echo Fox, with revenge on the mind coming into their hyped-up matchup.
100 Thieves could stumble
One team in a major slump is 100 Thieves, who dropped games against FlyQuest and Golden Guardians; two of the worst teams in the league (they gave Golden Guardians their first victory). This is even more surprising than other middle of the pack teams' performances, given the overall talent on the roster and the consistency of shot-calling the likes of Aphromoo provides. With Cloud9 and Echo Fox on the schedule in the next two weeks, it does not get any easier for 100 Thieves, with their only real shot of victories coming against FlyQuest – against whom they just lost – and CLG – who are arguably the most up and down team in the league.
OpTic need victories
A team that could quietly perform well over the next two weeks is OpTic Gaming, who play last-place Golden Guardians twice, Flyquest – who, to be fair, look better with Fly thus far – and the inconsistent TSM. This is the prime opportunity for OpTic Gaming to put some victories on the board, especially against Golden Guardians.
OpTic had a nice victory over CLG last weekend to give them some confidence moving into week five, with their only real chance at establishing decent form appearing to be these next two weeks as their schedule turns brutal soon afterwards. One key adaptation OpTic made last week was putting more focus on AD carry Arrow, who shined on Twitch, a champion rarely seen in professional play thus far. Securing a frontline in the jungle and top lane, while placing the likes of PowerOfEvil and Arrow on carry threats, should be the go-to strategy for OpTic moving forward.
It's a crucial couple of weeks for multiple squads, not least Echo Fox, who have so far not seen their bubble burst. OpTic, on the other hand, must make a move to climb from ninth or will see their playoff hopes vastly diminished.